Time to get organized!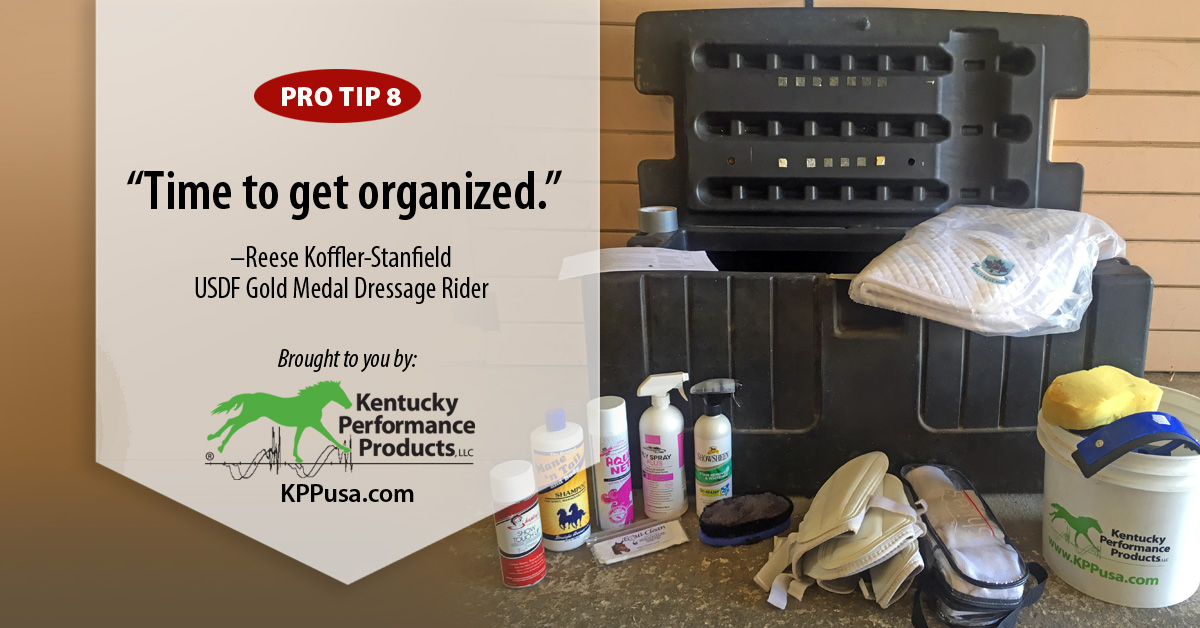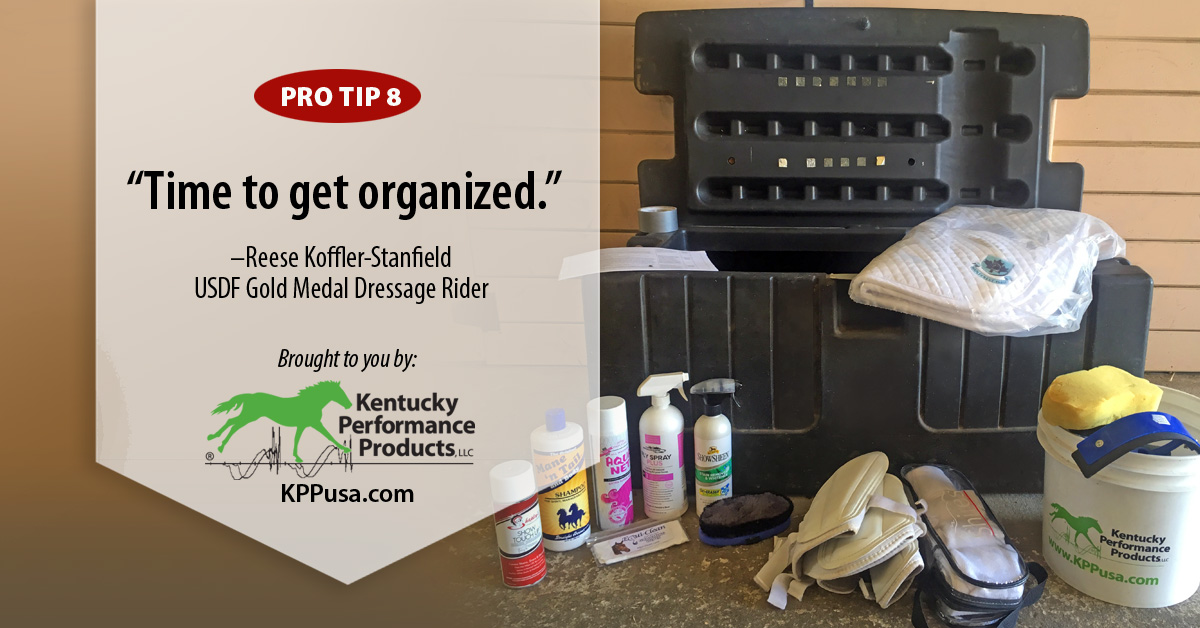 By Reese Koffler Stanfield, USDF gold medalist, FEI-certified instructor, owner of Maplecrest Farm
The days are getting warmer and the show season is just around the corner. Empty out your show box and take an inventory of what you have and what you need. Replace items that are worn out or used up. There is nothing worse than grabbing an almost empty bottle of ShowSheen on show morning. Inspect your tack and equipment to ensure that it is clean and in good repair. Wash your show pads; take your show coat to the cleaners. Make sure your show clothes, boots and stock ties are clean and ready to go. If you need something new, start looking for sales now so that you have what you need in time for your first show of the season.
Sponsored by Contribute™ omega-3 fatty acids. Fight back against spring allergies and skin funk with Contribute. Contribute provides a complete complement of the omega-3 fatty acids that support reduced inflammation and mitigate allergic reactions. Recommended for horses with skin allergies, rain rot, upper respiratory allergies and heaves (COPD).
About Reese:
Reese Koffler-Stanfield is a lifelong professional horseman and United States Dressage Federation (USDF) bronze, silver, gold, and gold freestyle bar medalist. Reese operates Maplecrest Farm in Georgetown, Kentucky, a state-of-the-art training facility dedicated to boarding, training, care, and sale of performance horses and sport horses. As a USDF/FEI certified instructor/trainer, she works with a host of talented riders and horses. Reese is also the host of the Horse Radio Network's Dressage Radio Show. If you have questions for Reese, you can contact her at reese@horseradionetwork.com.