Condition your horses on all different kinds of footing.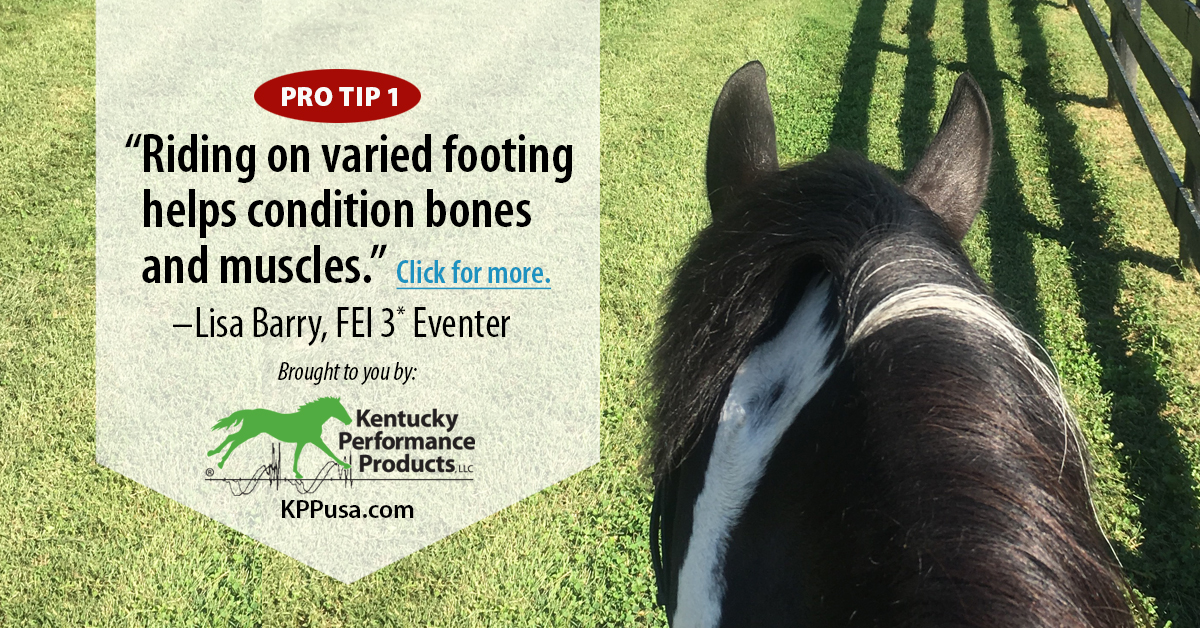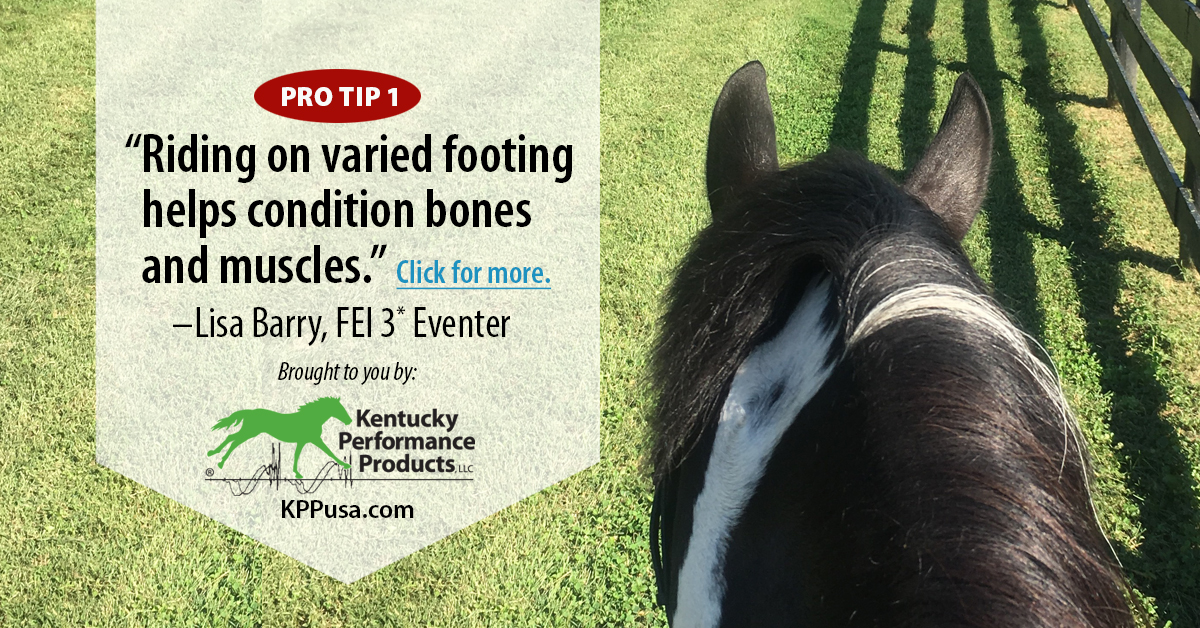 By Lisa Barry, FEI 3* Rider and Trainer
We as riders and horse owners are constantly trying to take care of our four-legged friends to keep them from getting hurt. It is easy to fall into the trap of working our horses on the same footing day after day. I have discovered over the years that riding on varied terrain and footing helps condition not only muscles and bones but tendons and ligaments as well. Always make sure the footing you choose to ride on is safe, and start slowly when introducing your horse to new terrain.
Sponsored by Joint Armor™, supporting soundness in hard-working horses.
About Lisa:
Lisa Barry is a four-star event rider who has been riding and competing horses for 29 years, and has 16 years of international competition experience. Her horses have had top placings at many FEI events including at the Advanced/CCI3*/CCI4* level. Lisa has trained with Karen O'Connor for 25 years, and has worked for and ridden with Karen and David since she joined the O'Connor program as a working student when she was 17. Lisa competed at the 2015 Rolex Kentucky Three-Day Event aboard her beloved FIS Prince Charming, aka "Peanut," a tiny, feisty New Zealand OTTB. Lisa is currently training and coaching out of Lexington, Kentucky and Ocala, Florida. If you have questions for Lisa or would like to learn more about her program email her at lisa@lisabarry.com