Like braiding sprays but hate the cost?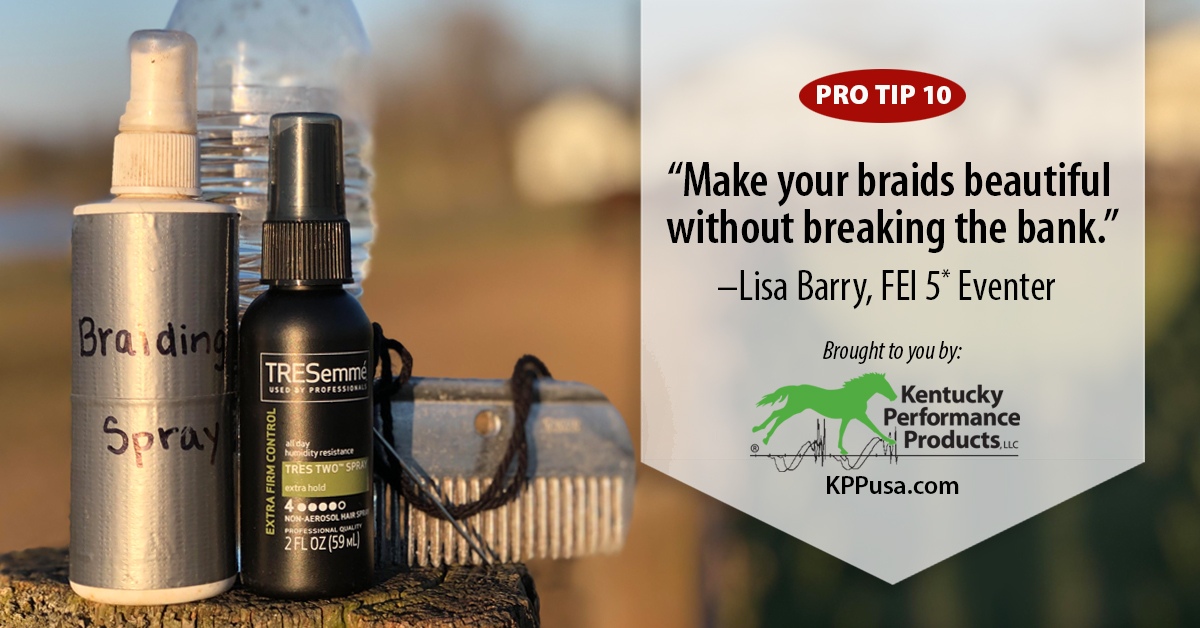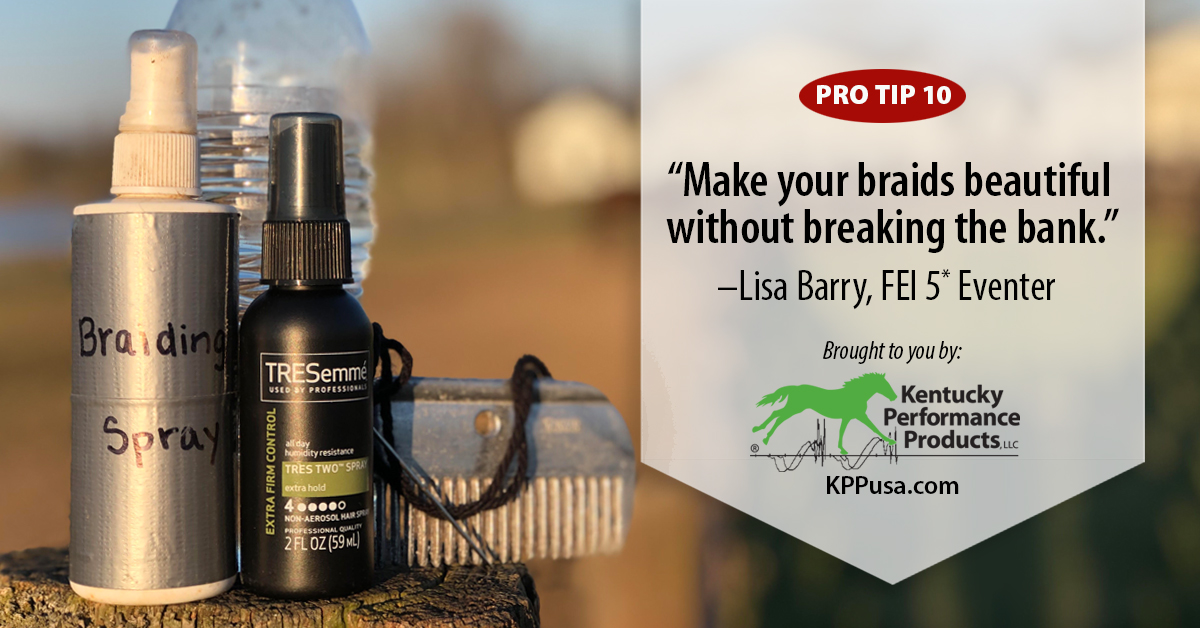 By Lisa Barry, FEI 5* Rider and Trainer
Mix a travel size bottle of hairspray with water in a ratio of 1 part hairspray to 4 parts water, and put it in a small spray bottle. It will give you just enough stick to help make your braids beautiful without breaking the bank!
Sponsored by Ker-A-Form™ coat and hoof conditioner. For a glossy hair coat and a luxurious mane and tail, choose Ker-A-Form.
"Ker-a-Form is my favorite hoof and coat supplement! Not only does it produce healthy skin, shiny coats and strong hoof walls, but it's also palatable and easy on the wallet!"
About Lisa:
Lisa Barry is a four-star event rider who has been riding and competing horses for 29 years, and has 16 years of international competition experience. Her horses have had top placings at many FEI events including at the Advanced/CCI4*/CCI5* level. Lisa has trained with Karen O'Connor for 25 years, and has worked for and ridden with Karen and David since she joined the O'Connor program as a working student when she was 17. Lisa competed at the 2015 Rolex Kentucky Three-Day Event aboard her beloved FIS Prince Charming, aka "Peanut," a tiny, feisty New Zealand OTTB. Lisa is currently training and coaching out of Lexington, Kentucky and Ocala, Florida. If you have questions for Lisa or would like to learn more about her program email her at lisa@lisabarry.com