Cross training is great for horses of all disciplines.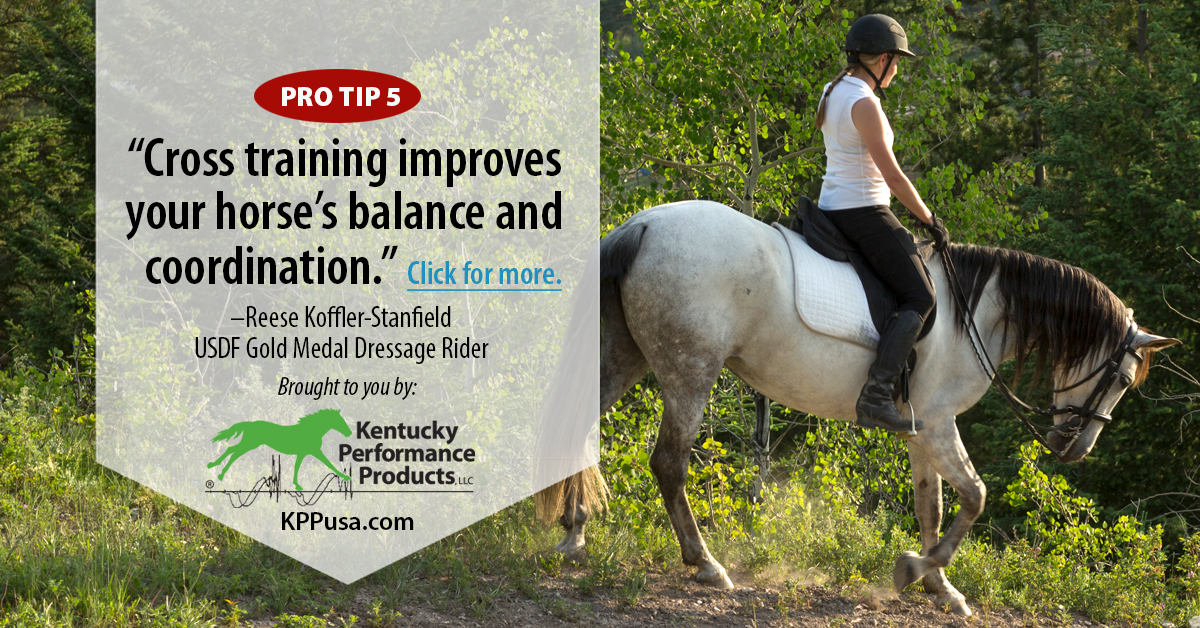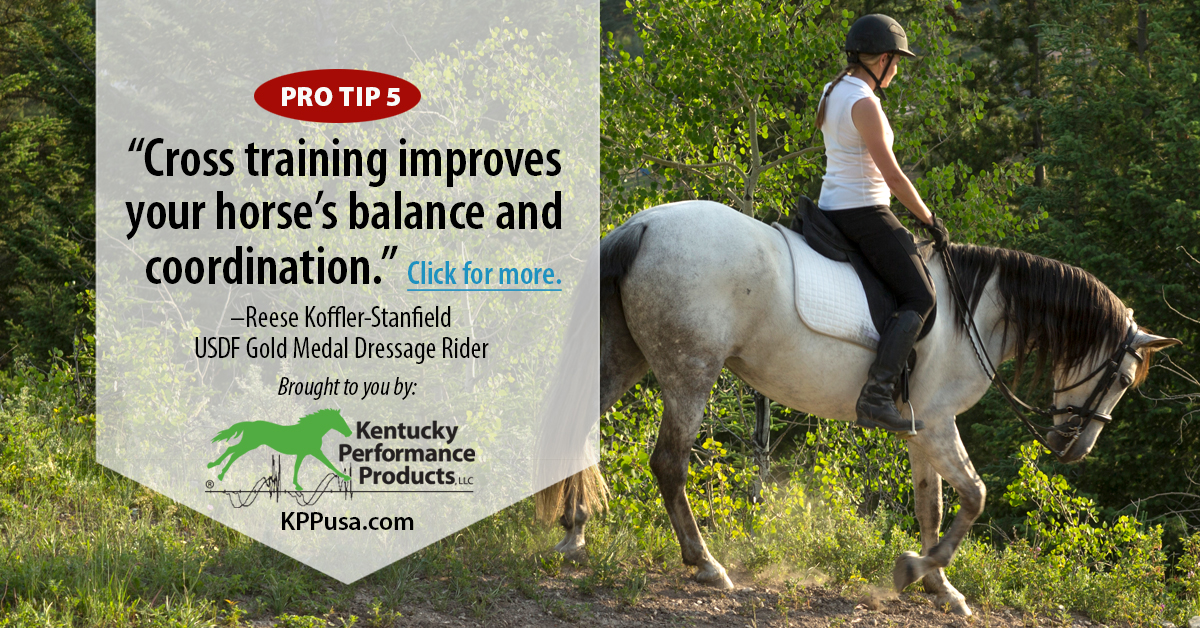 By Reese Koffler Stanfield, USDF gold medalist, FEI-certified instructor, owner of Maplecrest Farm
Cross training improves your horse's balance and coordination. Riding on different surfaces benefits both muscle fitness and bone strength. Horses love going out and doing something different every once in a while! So set aside some time in your training schedule to do some work over poles, or enjoy taking your horse on a hack.
Sponsored by Neigh-Lox® Advanced, providing complete digestive support to reduce the incidence of ulcers and colic in horses that are training and competing.
"I am truly amazed how well Neigh-Lox Advanced works. I was having a lot of issues with my young horse Denali. He was girthy, very cranky to groom and work with, and I could not get his coat to improve. After one month on Neigh-Lox Advanced I could not believe the difference in his overall body condition and his attitude. I had no problems with him traveling to Florida for the first time. I was amazed! I have all of my competition horses on Neigh-Lox Advanced and I make sure to never run out!
About Reese:
Reese Koffler-Stanfield is a lifelong professional horseman and United States Dressage Federation (USDF) bronze, silver, gold, and gold freestyle bar medalist. Reese operates Maplecrest Farm in Georgetown, Kentucky, a state-of-the-art training facility dedicated to boarding, training, care, and sale of performance horses and sport horses. As a USDF/FEI certified instructor/trainer, she works with a host of talented riders and horses. Reese is also the host of the Horse Radio Network's Dressage Radio Show. If you have questions for Reese, you can contact her at reese@horseradionetwork.com.