The Dump and Run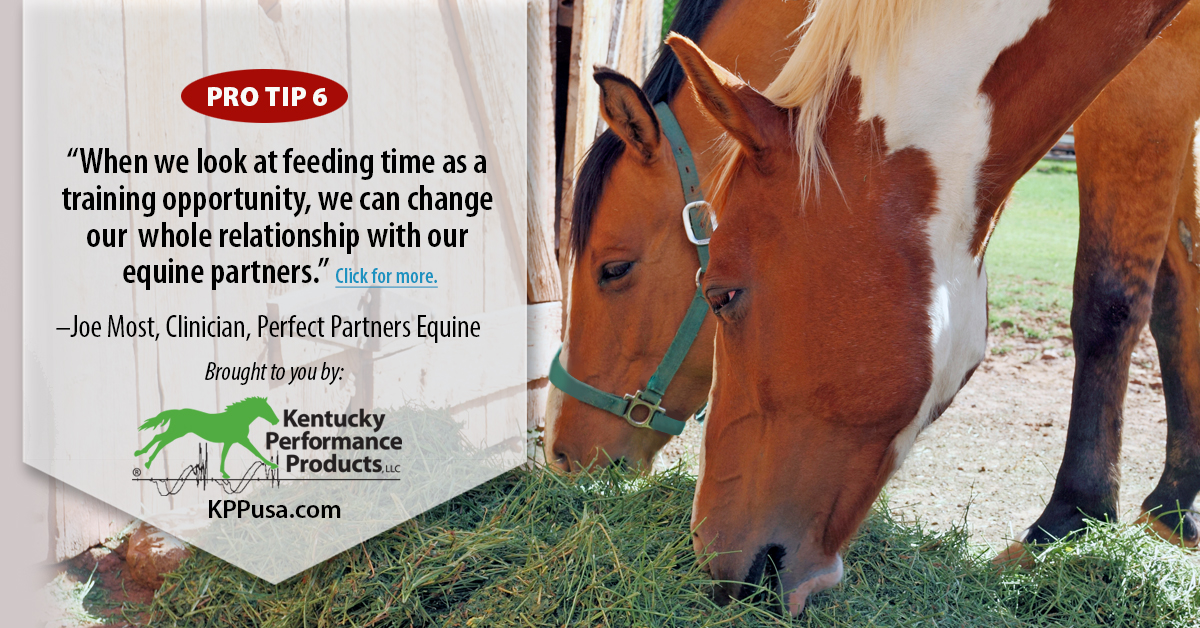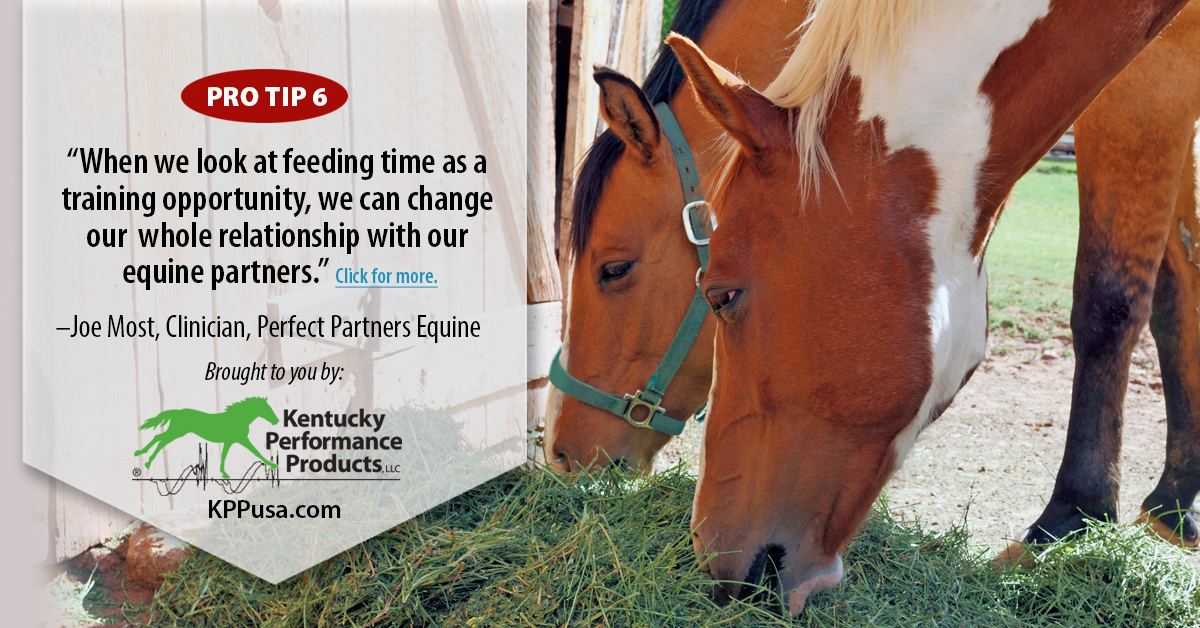 By Joe and Penny Most, equine clinicians and owners of Perfect Partners Equine
The "Dump and Run" at feeding time. We all have done it. When you go to feed your horse, they may try to steal the grain or hay from your hands. Maybe they try to run off while they snatch that first bit of hay, then turn and kick in the air.
We are all guilty of running out to the barn, pasture or wherever we keep our horses, dumping the feed or hay and then running back out to keep an appointment, go to work, or get to the next task at hand. Well, we can create a lot of relationship, behavioral and training problems by making this our daily habit.
If we look at feeding time as a training opportunity we can change our whole relationship with our equine partners. By just setting a few boundaries at feeding time, you can take back and establish yourself as the leader.
Ask your horse to wait on you. Ask them to stand in a corner or in a specific spot until you place the feed or hay. Then release them to go and eat. The release is one of the most important parts of this practice.
It will take a little time and effort at first, but it is well worth the effort for developing that relationship in the long run.
Happy Trails!
Sponsored by Equi-Jewel® stabilized rice bran. Fight back against winter weight loss. The high fat and fiber in Equi-Jewel is a great way to provide safe calories to hard keepers in the cold weather.
About Perfect Partners Equine:
Perfect Partners Equine, established by Joe and Penny Most, offers trail horse clinics, obstacle challenges, and equine vacations for trail riders. Joe and Penny have over 30 years of experience in equine activities such as recreational riding, showing, training, breeding, and long-distance hauling. They bring a wide variety of expertise to the riders who participate in their programs, and they share habits and skills that help riders better understand and communicate with their horses. To join Perfect Partners Equine on one of their many equine clinics, excursions or trail horse retreats, visit perfectpartnersequine.com or email perfectpartnersequine@yahoo.com or call Penny Most at 336-403-1508.