My horse won't drink. What should I do?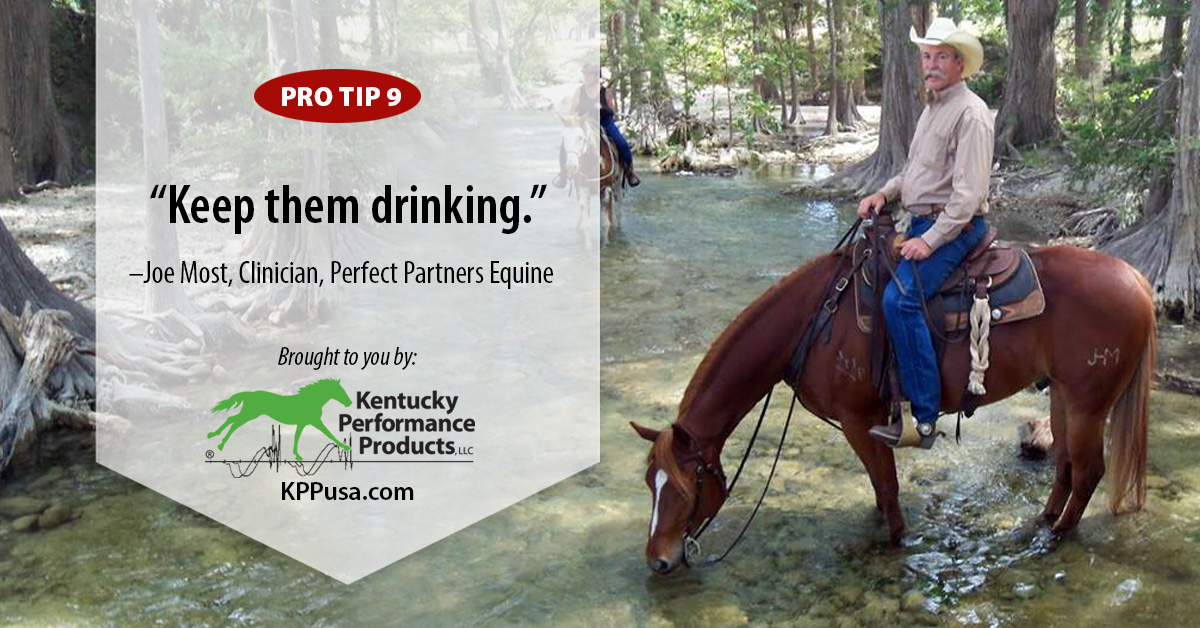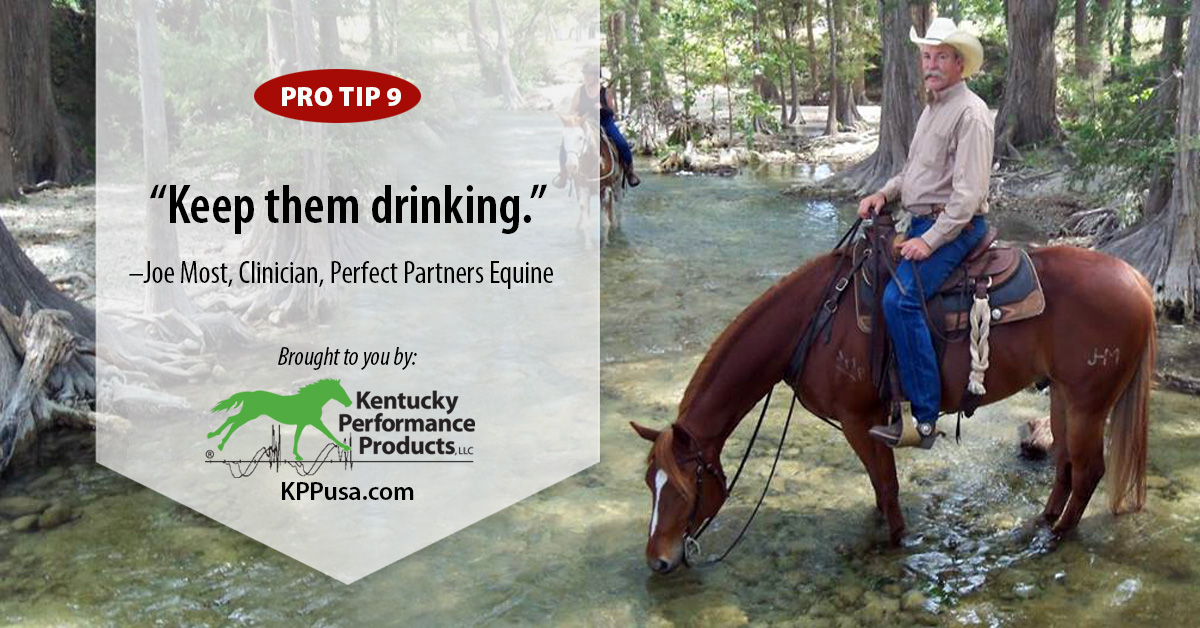 By Joe and Penny Most, equine clinicians and owners of Perfect Partners Equine
Horses can be finicky drinkers, especially in the winter and when traveling. For our horses we use electrolytes daily in their feed to encourage them to drink. Oftentimes when a new supplement is added, horses will not eat their feed very well. We may begin with just a pinch of supplement in their feed and increase at each feeding until we reach the recommended daily dosage. By introducing the electrolytes slowly, the horses are less likely to notice it in their feed.
If traveling, you should start using your electrolytes several days in advance of your trip and continue use until you return home. If you are concerned about your horses' water intake during those cold winter months you can use your electrolytes throughout the winter to ensure they stay hydrated. Summer is also a good time to consider using an electrolyte to maintain hydration for riding during those hot days.
If you have a dehydrated horse on the trail or during a trip, it can cause many other issues to arise and interfere with your event or equine adventure. With a little preventative maintenance, some of the major health issues that can occur with travel and weather can be avoided.
Our choice of electrolyte is Summer Games® Electrolyte from Kentucky Performance Products. You may want to use it year-round or for those special occasions that you feel your horse may have trouble staying hydrated. A healthy horse equals a happy horse owner.
Happy Trails from Perfect Partners Equine!
Sponsored by Summer Games® Electrolyte. Summer Games keeps horses drinking so they stay properly hydrated, and replenishes the electrolytes and trace minerals lost during sweating.
About Perfect Partners Equine:
Perfect Partners Equine, established by Joe and Penny Most, offers trail horse clinics, obstacle challenges, and equine vacations for trail riders. Joe and Penny have over 30 years of experience in equine activities such as recreational riding, showing, training, breeding, and long-distance hauling. They bring a wide variety of expertise to the riders who participate in their programs, and they share habits and skills that help riders better understand and communicate with their horses. To join Perfect Partners Equine on one of their many equine clinics, excursions or trail horse retreats, visit perfectpartnersequine.com or email perfectpartnersequine@yahoo.com or call Penny Most at 336-403-1508.