Sunscreen Isn't Just for People.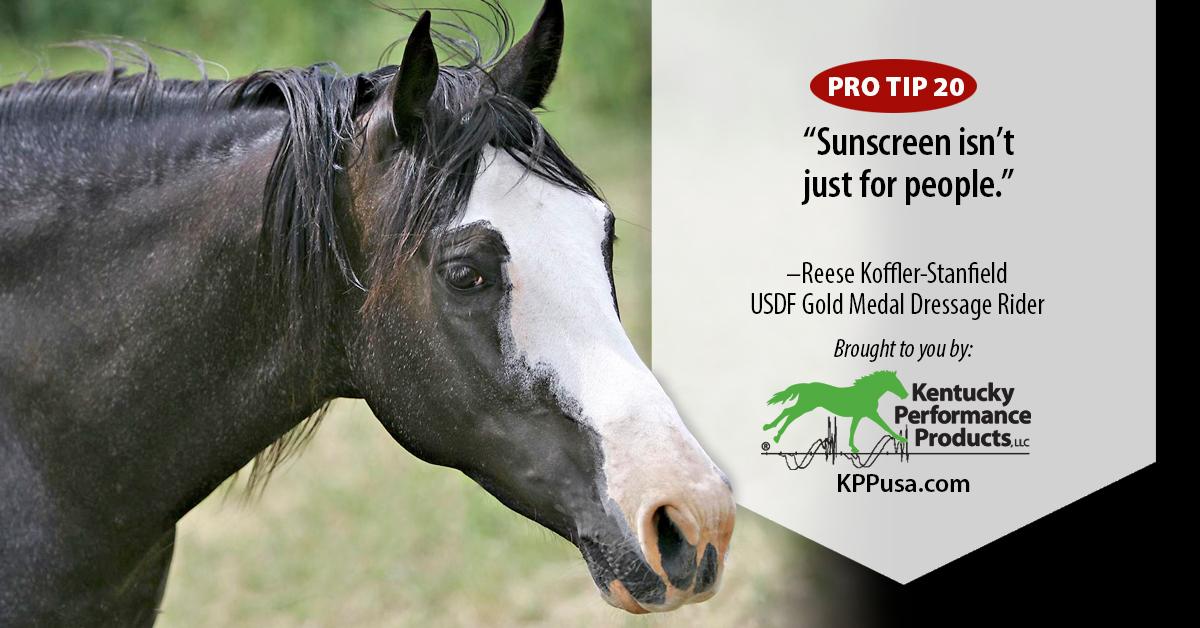 By Reese Koffler Stanfield, USDF gold medalist, FEI-certified instructor, owner of Maplecrest Farm
Got white noses in your barn? Break out the sunscreen and apply daily before turning out. I like to use the sunscreen formulated for babies because it is extra gentle and hypoallergenic. Long fly masks help too. Don't forget to apply it to yourself!
About Reese:
Reese Koffler-Stanfield is a lifelong professional horseman and United States Dressage Federation (USDF) bronze, silver, gold, and gold freestyle bar medalist. Reese operates Maplecrest Farm in Georgetown, Kentucky, a state-of-the-art training facility dedicated to boarding, training, care, and sale of performance horses and sport horses. As a USDF/FEI certified instructor/trainer, she works with a host of talented riders and horses. Reese is also the host of the Horse Radio Network's Dressage Radio Show. If you have questions for Reese, you can contact her at reese@horseradionetwork.com.