Cold winter days are the perfect time to plan for the upcoming season.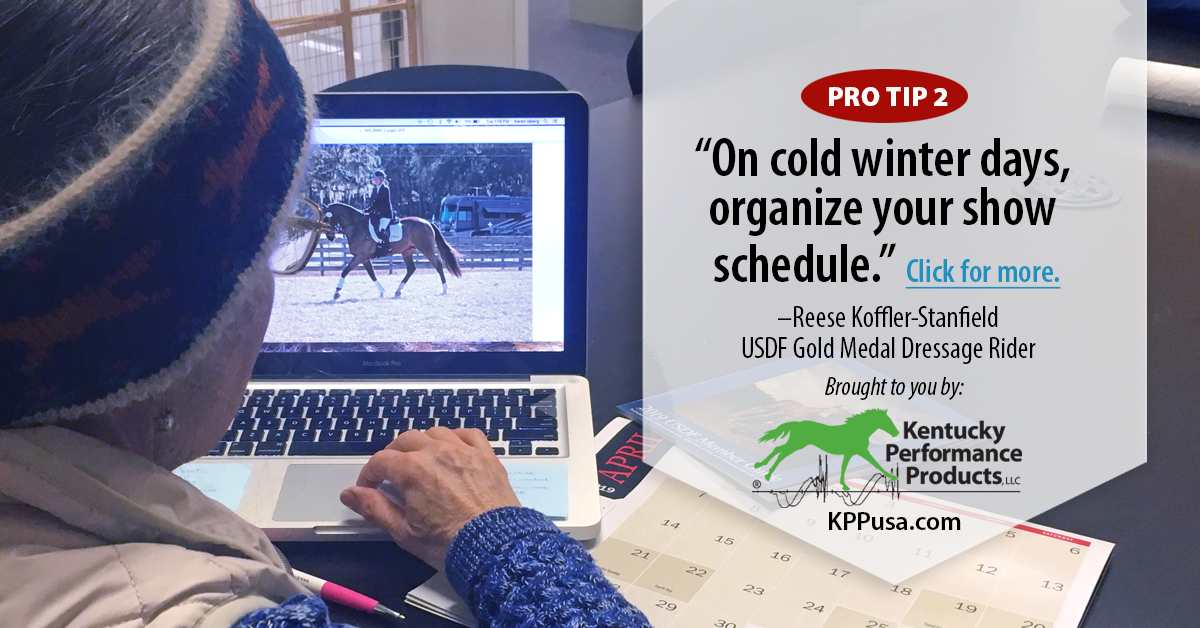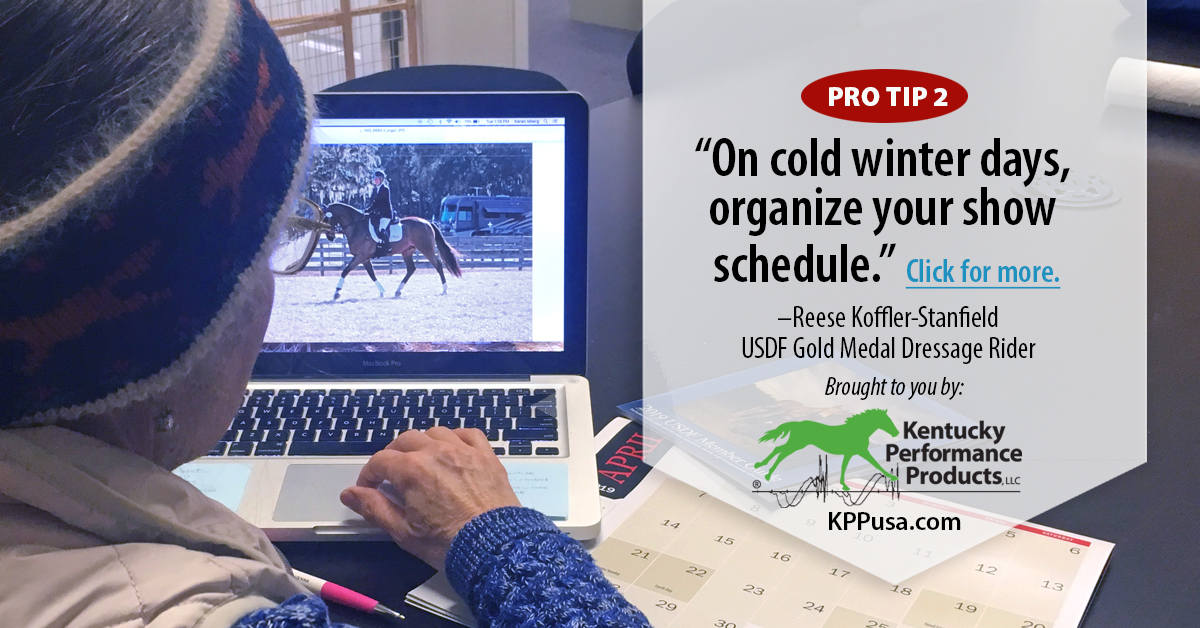 By Reese Koffler Stanfield, USDF gold medalist, FEI-certified instructor, owner of Maplecrest Farm
With the cold weather settling in, it is a great time to sit down and organize your show schedule for the coming season. Look at your budget and plan out the shows you are going to attend. Check out the new tests and familiarize yourself with any new or updated regulations. Make sure all your memberships are up to date. Review and make a plan to fulfill the requirements for the local organizations and breed associations you belong to so you and your horse will be eligible for year-end awards.
Sponsored by Equi-Jewel® stabilized rice bran. Fight back against winter weight loss. The high fat and fiber in Equi-Jewel is a great way to provide safe calories to hard keepers in the cold weather.
"I really appreciate working with the staff at KPP. Their knowledge and customer service is far above any other company. I really appreciate a company who will answer all of my questions and listen to my concerns about all my horses. That is tough to find these days in the supplement industry!"
About Reese:
Reese Koffler-Stanfield is a lifelong professional horseman and United States Dressage Federation (USDF) bronze, silver, gold, and gold freestyle bar medalist. Reese operates Maplecrest Farm in Georgetown, Kentucky, a state-of-the-art training facility dedicated to boarding, training, care, and sale of performance horses and sport horses. As a USDF/FEI certified instructor/trainer, she works with a host of talented riders and horses. Reese is also the host of the Horse Radio Network's Dressage Radio Show. If you have questions for Reese, you can contact her at reese@horseradionetwork.com.