Got pesky skin fungus or rain rot?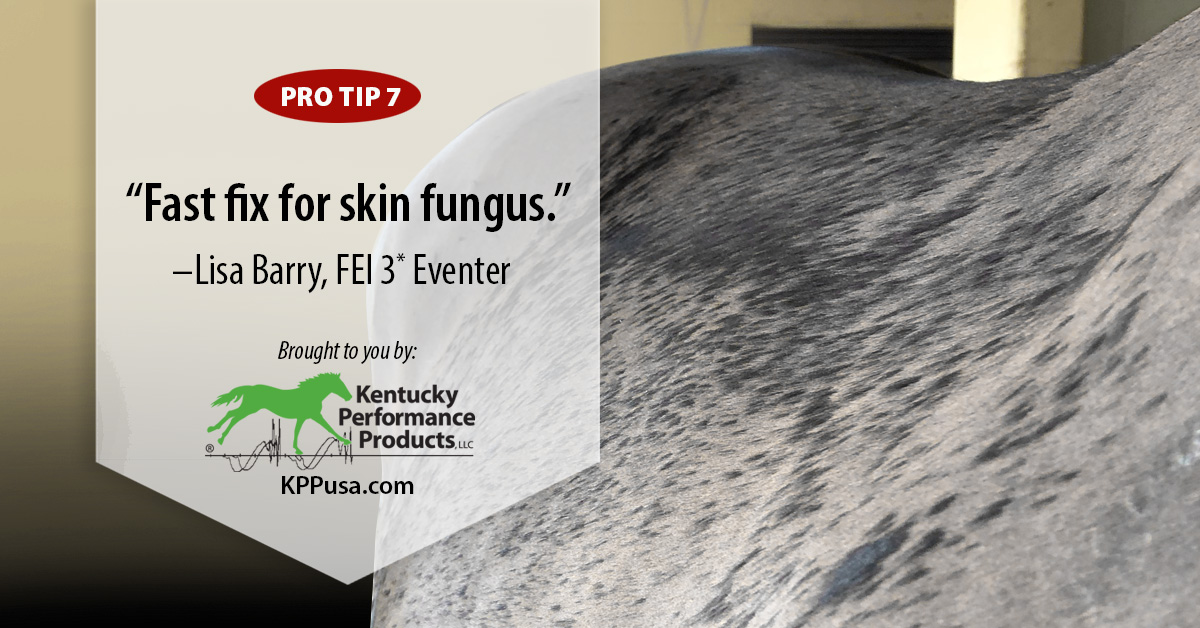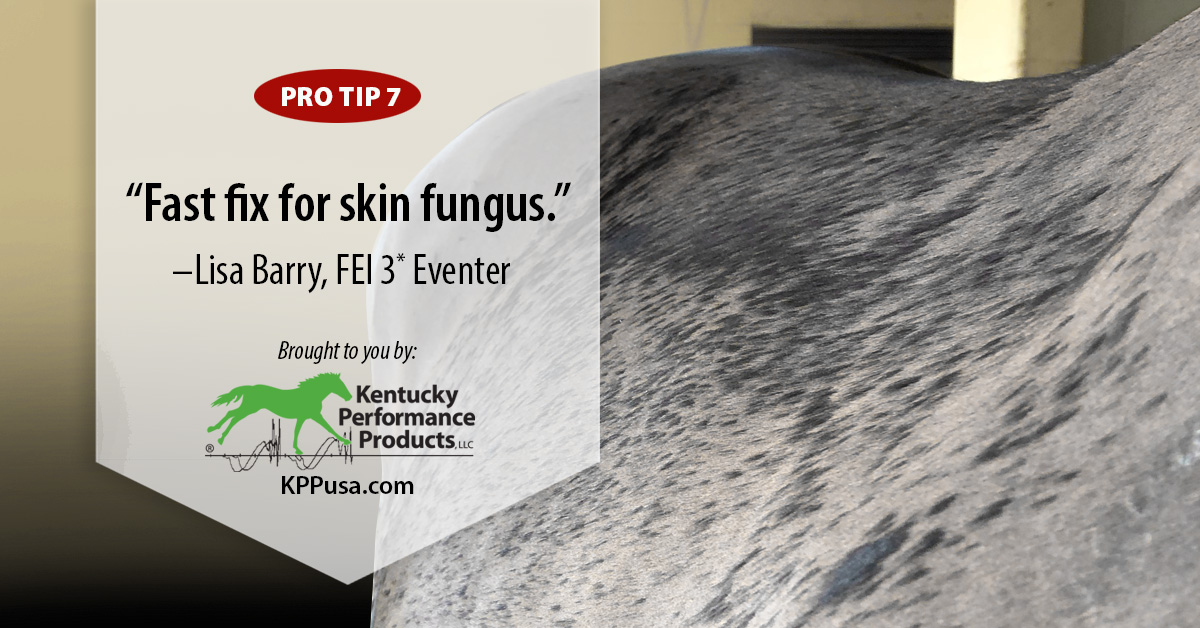 By Lisa Barry, FEI 3* Rider and Trainer
Try adding 3 or 4 packets of powdered dexamethasone to a normal sized jar of Corona® ointment. It will take care of it in a jiffy! Secondary fix: Use Fura-Zone ointment and 40% Desitin® cream. Mix in a 1:1 ratio for a similar result on horses that shouldn't be exposed to steroids.
NOTE: Dexamethasone isn't legal in competition so make sure to avoid or discontinue this wonder cream at least 24 hours prior to competing nationally and a week internationally.
Sponsored by Contribute™. Contribute provides omega-3 fatty acids that mitigate allergic reactions and reduce inflammation from the inside out.
About Lisa:
Lisa Barry is a four-star event rider who has been riding and competing horses for 29 years, and has 16 years of international competition experience. Her horses have had top placings at many FEI events including at the Advanced/CCI4*/CCI5* level. Lisa has trained with Karen O'Connor for 25 years, and has worked for and ridden with Karen and David since she joined the O'Connor program as a working student when she was 17. Lisa competed at the 2015 Rolex Kentucky Three-Day Event aboard her beloved FIS Prince Charming, aka "Peanut," a tiny, feisty New Zealand OTTB. Lisa is currently training and coaching out of Lexington, Kentucky and Ocala, Florida. If you have questions for Lisa or would like to learn more about her program email her at lisa@lisabarry.com