Bits and Biting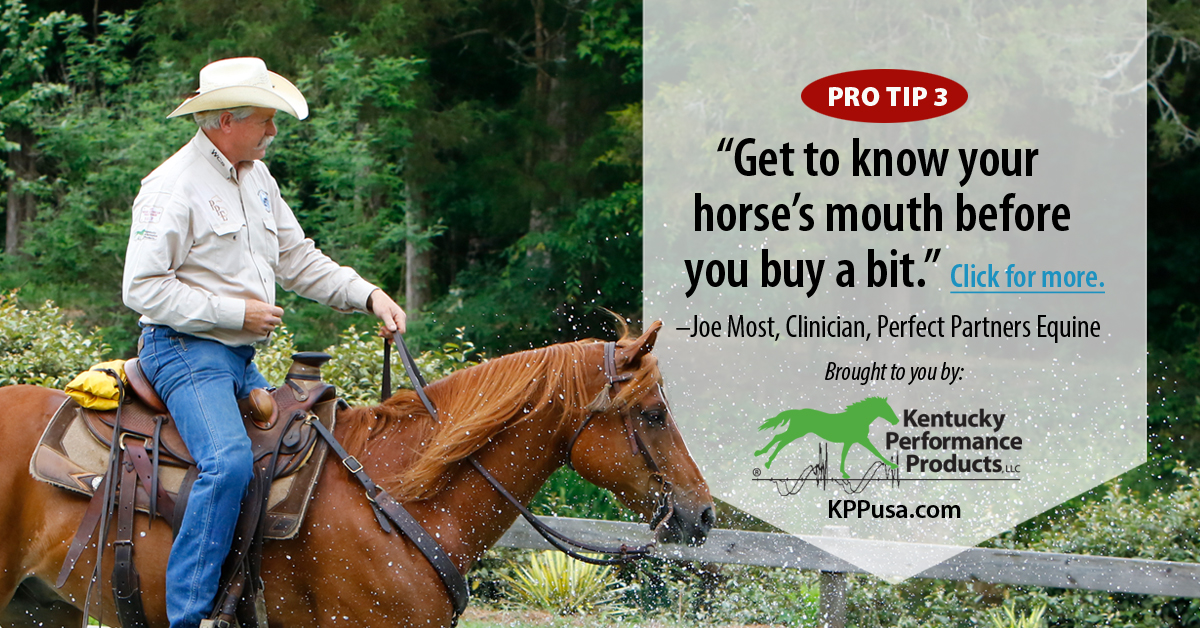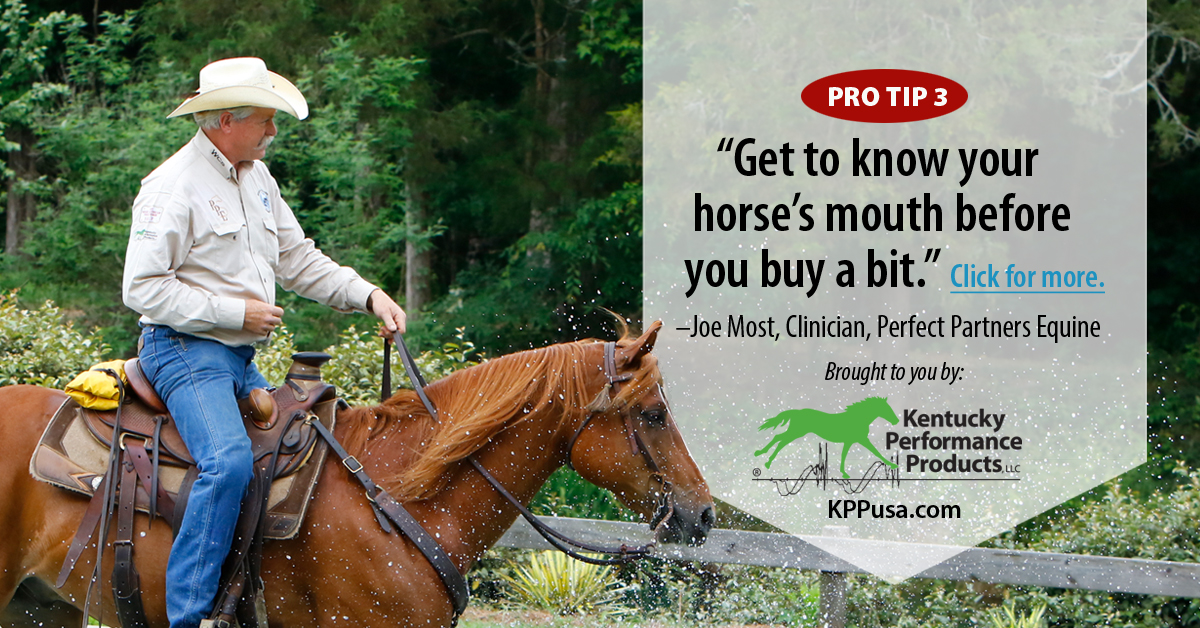 By Joe and Penny Most, equine clinicians and owners of Perfect Partners Equine
It is not always easy to know the best bit to use for your horse. The array of different brands, styles, types and materials can be mindboggling. So how do we choose the best bit to use? At our clinics we show people how to inspect and look at the inside of the horse's mouth before deciding on a particular bit.
You can do this at home. Just take your fingers and gently explore the inside of the mouth where the bit will rest.
Notice how high or low and how hard or soft the palate is.
Check to see if the roof of the mouth is smooth or has a lot of ridges.
How long or short are the bars of the lower jaw?
How wide is the jaw?
Where do the teeth sit in the jaw?
Does your horse have a thick tongue or a thin tongue?
If your horse is not happy in the mouth they will hold the tongue in the back of the throat and this will create anxiety, resulting in emotional issues. Knowing this will help you find the best bit fit for your equine partner.
Happy trails!
Sponsored by Neigh-Lox® Advanced, providing complete digestive support to reduce the incidence of ulcers and colic in horses that are training and competing.
About Perfect Partners Equine:
Perfect Partners Equine, established by Joe and Penny Most, offers trail horse clinics, obstacle challenges, and equine vacations for trail riders. Joe and Penny have over 30 years of experience in equine activities such as recreational riding, showing, training, breeding, and long-distance hauling. They bring a wide variety of expertise to the riders who participate in their programs, and they share habits and skills that help riders better understand and communicate with their horses. To join Perfect Partners Equine on one of their many equine clinics, excursions or trail horse retreats, visit perfectpartnersequine.com or email perfectpartnersequine@yahoo.com or call Penny Most at 336-403-1508.