Hey, wait for me!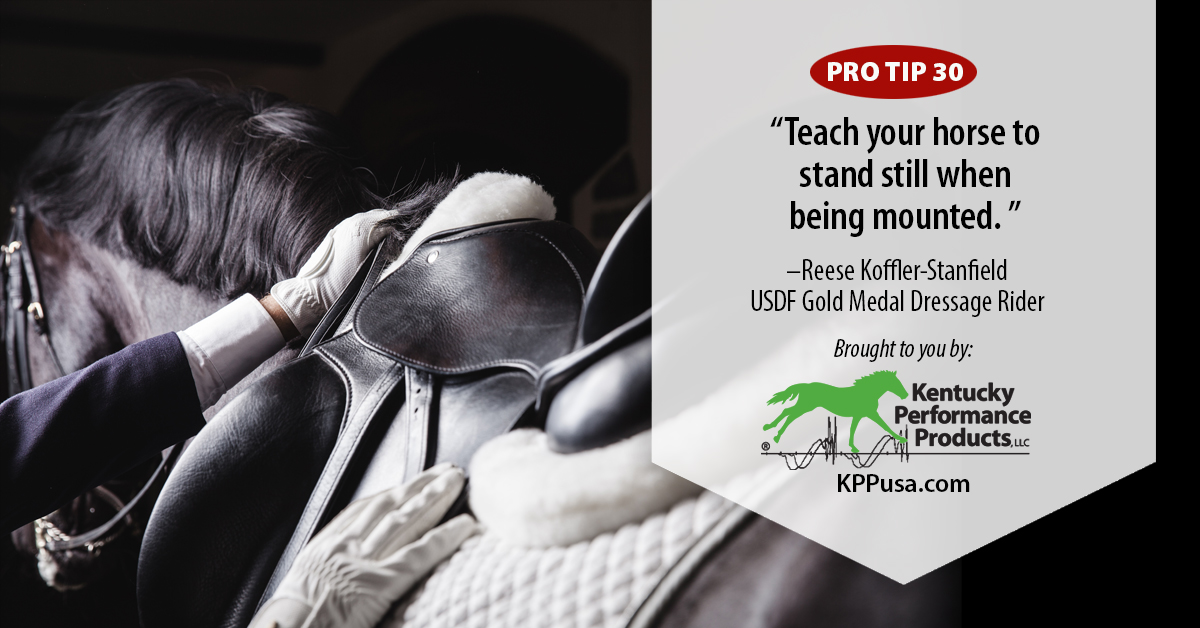 By Reese Koffler Stanfield, USDF gold medalist, FEI-certified instructor, owner of Maplecrest Farm
We have all experienced that moment when you put your foot in the stirrup and your trusty steed starts to walk off before you have time to settle into the saddle. Mounting a moving horse is a very dangerous situation for both you and the horse. Whether you are mounting from the ground or from a mounting block, take the time to teach your horse to stand still when being mounted. It's very important to school your horse to stand patiently until you are settled in the saddle. Do this every time you get on, no exceptions!
About Reese:
Reese Koffler-Stanfield is a lifelong professional horseman and United States Dressage Federation (USDF) bronze, silver, gold, and gold freestyle bar medalist. Reese operates Maplecrest Farm in Georgetown, Kentucky, a state-of-the-art training facility dedicated to boarding, training, care, and sale of performance horses and sport horses. As a USDF/FEI certified instructor/trainer, she works with a host of talented riders and horses. Reese is also the host of the Horse Radio Network's Dressage Radio Show. If you have questions for Reese, you can contact her at reese@horseradionetwork.com.