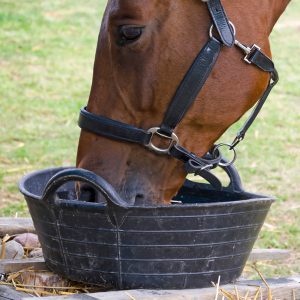 Can You Wet Horse Supplements?
Question:
Hi! I dampen my horses feed before feeding.  Is it ok for your supplements to be mixed in with the dampened feed or does that impact its potency at all? Thanks!!
Answer:
Powdered supplements can be mixed into wet feed at the time of feeding if your horse finishes up their grain within an hour or so. Prolonged exposure to moisture will cause oxidation and reduce the potency over time.