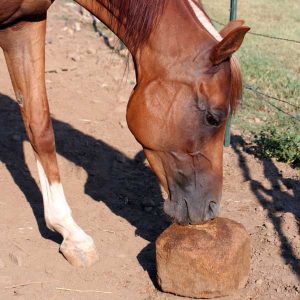 Where's Your Salt Block?
Where you put your salt block in the pasture makes a difference.
Research in Alberta, Canada, showed that where you locate a mineral or salt block in the pasture influences your horse's consumption rates. The greatest intake rates were noted when blocks were placed where horses spend most of their time hanging out. When blocks were located close to the pasture's water source, very little of the block was consumed.