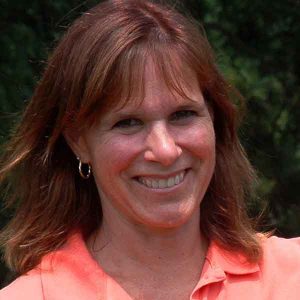 A nutritionist shares how she successfully integrates KPP supplements into her endurance horses' training and competition regimen.
"I use Equi-Jewel primarily when horses go into training. By using it, I can safely increase the energy content of the diet without increasing the amount of starch consumed. I also love its versatility. I can adjust the amount of Equi-Jewel I give to correspond with the degree of work.
"I begin feeding Myo-Guard about one week before the competition to 'load' the horse. I continue to feed it through the ride, giving it at each rest stop. I keep supplementing with Myo-Guard for a few days after the ride to help reduce muscle soreness.
"I use Elevate a few days before, during, and after the competition to increase circulation antioxidant levels in the horse. By boosting antioxidant consumption, muscle and tissue repair occurs more rapidly.
"I have successfully used both Endura-Max and Endura-Max Plus during competition. The night before competition I 'load' the horse with two ounces and continue to give two ounces at each stop on the trail. I prefer Endura-Max Plus because it contains an acid-buffering agent, which I think can help soothe a stomach that might be irritated by high salt consumption.
"For horses that do not eat well when traveling, I use Neigh-Lox. I start them on it before they step onto the trailer, and I use it throughout the competition. Neigh-Lox will often jumpstart a horse's appetite."
Dr. Kathleen Crandell is an endurance rider and Equine Nutrition Consultant
 A graduate of the Virginia Tech animal science program for both her undergraduate and graduate degrees, Dr. Kathleen Crandell received her master's in equine nutrition and exercise physiology in 1990 and her Ph.D. in 1996 in equine nutrition and reproduction. Dr. Crandell has worked extensively with a respected equine nutrition and exercise physiology company for a number of years through which she designed and formulated feeds for several mills in the U.S. and internationally, and worked closely in educating their sales personnel and horse owners on how to improve feeding programs. She has also served as a nutritional consultant for several leading equine supplement companies. She has been an invited speaker on topics of equine nutrition in the U.S. and around the world. She has consulted on the nutritional programs for some of the top equine competitors and is frequently quoted on nutritional advice in popular horse magazines. Dr. Crandell served as the superintendent of the Virginia Tech Middleburg Agricultural Research and Extension Center in Middleburg, Virginia, a 420-acre research farm, which is home to over 100 Thoroughbred horses that are used for studying nutrition, growth and health.