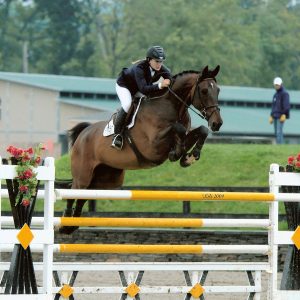 Congratulations to Kate Gerhart
Kate and her 9-year-old gelding Timo finished seventh in the $5,000 Chase the Clouds Open Speed at the Pennsylvania National Horse Show on Oct. 15, 2009. This is the first year Kate and Timo competed in the Open Jumpers at this show.
KPP wishes Kate and Timo continued success!