Is your horse at risk for dehydration?
Fast Facts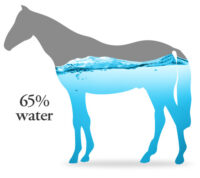 Water makes up about 65% of a mature horse's body weight. For a 15.2-hand, 1,000-pound horse, that amounts to 650 pounds or 85 gallons of water!
In order to maintain proper hydration, horses must drink significant quantities of water. In a cool environment, an inactive horse may drink around seven to 10 gallons daily. In a hot or humid environment, however, a horse might drink more than 20 gallons of water a day.
Tips and Topics
The Scoop on Electrolytes and Hydration
Imagine you are riding your horse on a hot summer day. If you do more than walk, you both begin to sweat. After a good workout your horse's coat is soaked and in some places even frothy. As you remove your helmet, the sweat runs down your face and you taste the saltiness on your lips. That salty flavor is from the electrolytes that, along with water, make up sweat. Electrolytes serve multiple functions in your horse's body. Electrolytes in the correct ratios play a significant role in hydration (thirst response), muscle function, and the cellular water balance within your horse's body. When your horse's electrolytes are out of balance, problems occur.
Read full article.
In The Spotlight
Summer Games® Electrolyte: Who Needs It?
Click the image below to find out whether your horse needs electrolytes.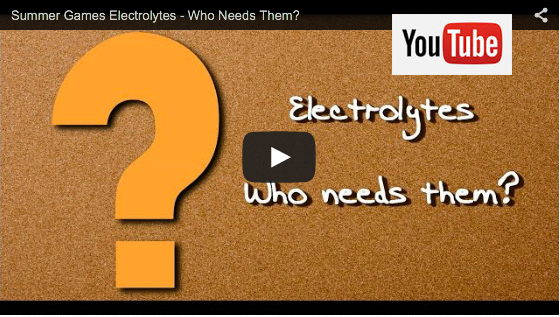 Support healthy electrolyte balance so horses stay hydrated.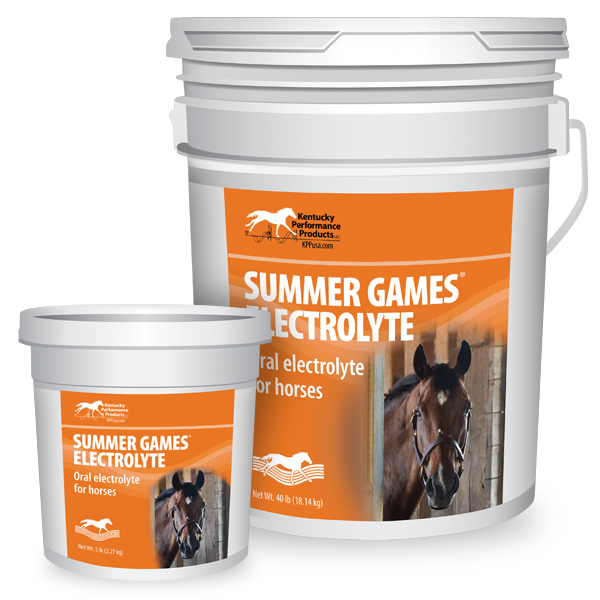 Purchase