Thankful For My Boys
Hey everyone! I hope you all had an amazing Thanksgiving and still fit in your riding pants! I know mine are a little snug. I have had so much happen since the last weekend in October where Zeke made his debut.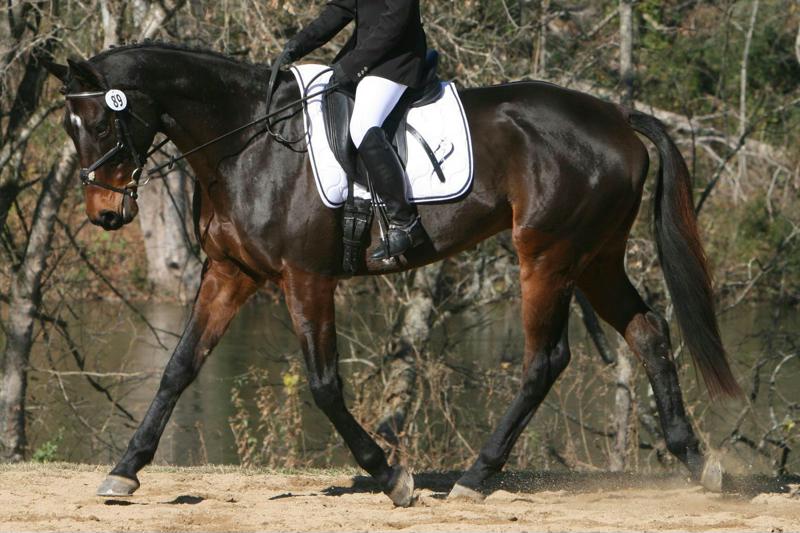 After that show I wasn't ready to end my season quite yet, especially since Zeke gave me a little taste of what I feel like is going to be a great team between him and me, so I signed him up for his first recognized show at River Glen. This also meant that my expectations were a little higher, so I needed to buckle downand put in a lot of training over the next 3 weeks.
Lucky for me, the long and late cold night rides paid off! He went in the dressage arena with way more confidence this time, and never tried to read the letters, for a score of 33, which put us in second place at his first REAL horse show. He had some green moments in stadium, which were expected, and pulled one rail in a 4 stride line (I have got to learn how to ride his big stride better!), which was more my fault then his, but he went around giving 110 percent!
And then on cross-country, he was such a rock star. There were lots of questions from solid size fences to combinations to ditches, plus a tough water question, and as always at River Glen the terrain poses a question within itself. He handled them all like a pro!
There were a few jumps that I felt him really think and I swear if he could talk he was asking, "Are you sure, Mom?" And just with a little leg he understood what he was supposed to do… just keep going forward. I am a little sad now that the season is officially over, but I have a lot to look forward to and work on before the new year rolls around.
I've had several people ask me how I get Zeke so shiny. The answer is easy. He gets Contribute every day.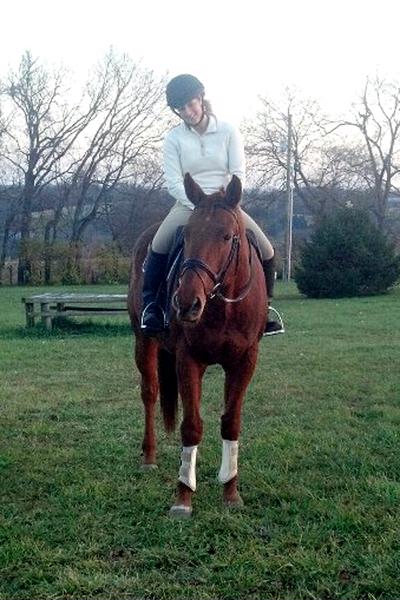 On a side note, I got to ride Hoosier Daddy for the first time this week! It felt so good to be back on my main man. I think he too was excited to be back in work, even if his bucks were halfhearted. I was just lucky he didn't have shoes on. The best part is he didn't cough once! So I have had a lot to be thankful for this Thanksgiving weekend.
Until next time, safe rides!
Megan