Did you know allergies can cause your horse to stock up?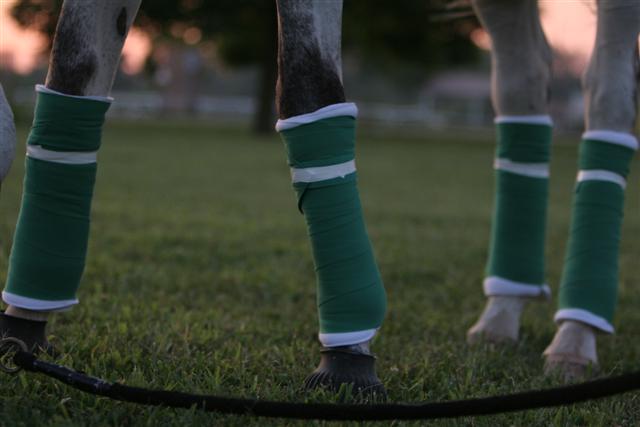 Allergens from feed, bedding or the environment (dust, mold, pollen) can lead to systemic inflammation that causes fluid to leak from the bloodstream into the body tissues. Gravity then facilitates the transfer of the fluids down to your horse's legs and results in stocking up. Identifying and reducing exposure to allergens can help alleviate the problem. Providing an omega-3 fatty acid supplement such as Contribute, which is anti-inflammatory in nature, is helpful in reducing the fluid leakage that can result in stocking up.
Article written by KPP staff.
Copyright (C) 2013 Kentucky Performance Products, LLC.   All rights reserved.
---
Article sponsored by Contribute; supports optimal omega-3 fatty acid balance.
When health issues arise, always seek the advice of a licensed veterinarian who can help you choose the correct course of action for your horse. Supplements are intended to maintain healthy systems and support recovery and healing. They are not intended to treat or cure illness or injury.
---
About Kentucky Performance Products, LLC:
Since 1998, Kentucky Performance Products has simplified a horse owner's search for research-proven nutritional horse supplements that meet the challenges facing modern horses. KPP horse supplements target specific nutritional needs and are formulated to complement today's feeds, thus safeguarding against over-supplementation. Each product is scientifically formulated and made with high-quality ingredients at certified manufacturing facilities. Kentucky Performance Products is proud to offer a quality assurance promise backed by a money-back guarantee. Kentucky Performance Products brings you horse supplements you can count on because the horse that matters to you, matters to us.
Category : Health & Management | Tips and Topics