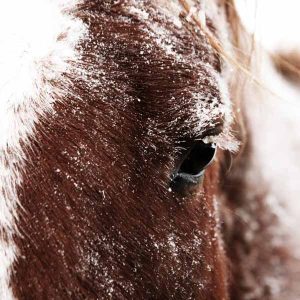 Use Caution When Riding in Freezing Temperatures
When the temperatures drop below freezing, opt out of strenuous work and choose other activities for your four-legged partner.
Research showed horses that galloped in temperatures below 40 degrees Fahrenheit presented with lung inflammation. Horses exposed to the same temperatures and not exercised presented with no evidence of inflammation. Horses suffering from heaves are at greater risk of lung inflammation in cold weather.