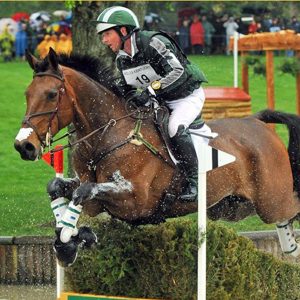 Bourke Eventing
We are excited to welcome Bourke Eventing to our team.
Growing up in Westport Co. Mayo, Ireland, Tim inherited his love for horses from his grandmother and spent his early childhood days developing his riding skills at her riding school, Knappa Beg Stables. Tim joined the Clew Bay Pony Club, achieved his A-rating, and attended Gurteen Agricultural College. During his years at Gurteen, Tim worked and rode young horses for John Craig, who has since played an integral role in Tim's riding career in both Ireland and the United States.
Upon graduation, Tim was looking for a job and career direction and through mutual friends found himself on a plane headed Stateside to the legendary Bruce Davidson's farm. Three months turned into two years working for Bruce, and Tim credits Bruce for starting him on the path towards establishing a life in the United States. With the help of Bruce's guidance and support, Tim learned the inner workings of producing event horses to the top level of Eventing and got a true taste for Eventing in the States.
While travelling to the biggest competitions with Bruce, including the Rolex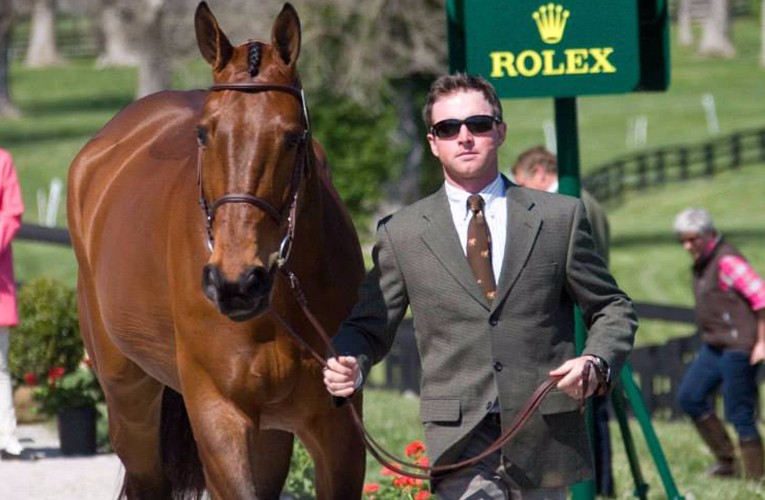 Kentucky Three-Day Event, Tim realized this is where he wanted to be! Tim and Marley headed to Ireland for the year knowing they would return to America, which proved to be a pivotal moment for Tim. In Ireland, Tim worked riding show jumpers for Jonathan Reape, during which time Tim met and started his soon-to-be top horse, Luckaun Quality. Recognizing the obsession Tim had with the rangy gelding, the Reapes' graciously enabled Tim to bring him back to the States with him.
Upon returning to America, Tim landed a job as assistant trainer to top eventer Sharon White. In his six years working for Sharon, Tim had the opportunity to ride and compete all the sales horses and develop a widespread student base.
Tim has established himself as a top rider and sought-after trainer. Tim was named to the Irish High Performance list and is looking forward to the development and future success of Bourke Eventing. In 2015, Tim and Luckaun Quality completed the Rolex Kentucky CCI4* finishing in 18th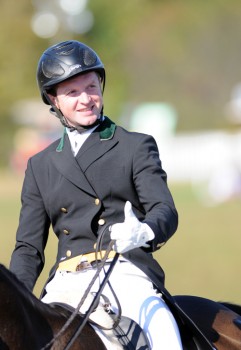 place. Tim and Obie followed that up by heading to England for Burghley CCI4* where they were the highest placed Irish pair. Tim has since finished in 11th at Rolex in 2016, won the Bank One Trophy as the highest placed owner-rider, and 16th in 2017. After another Top 20 finish at the Kentucky CCI4* event, Tim and Obie were named to the Irish World Equestrian Games Team as the Traveling Reserve.
Born and raised in downtown New York City, Marley's start to life was a far cry from the rolling hills of Virginia. What originated as a bribe from her parents to entice her to leave the city on the weekends has transformed into a lifetime passion.
Marley grew up riding alongside her sister at Pleasant Hollow Farms in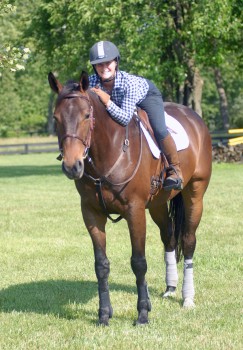 Pennsylvania under the direction of Jane Cory. It was in Pleasant Hollow's strong Eventing program that Marley developed her love for the sport and the pursuit of competing at the highest level. In order to ride on a more consistent basis, Marley attended the Ethel Walker School in Connecticut for high school and for the first time was able to ride daily and began training with Bonnie Mosser, who coached Marley through the levels during high school and college.
MaMarley has always been a strong believer in balancing riding with academics, and received her Bachelor of Arts in History from Davidson College while maintaining a competitive equestrian schedule and a rigorous academic course load. Marley pursed her education post graduation, and attended Dartmouth's Tuck Bridge Business Program, in preparation for running and owning a farm. Marley began working for Sharon White right out of college and most recently has been managing Broad Run Veterinary Service before devoting herself fully to Bourke Eventing.
Follow Bourke Eventing:
https://www.facebook.com/bourkeeventing/