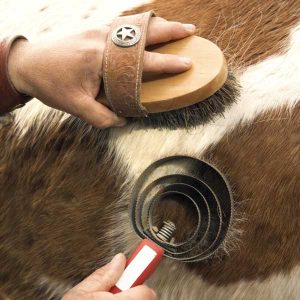 Keeping Horses Clean in the Cold Weather
Do mud and manure stains drive you crazy in the winter when it is too cold to bathe your horse? Try a few of these techniques to "spot" clean your horse:
Purchase a commercial dry shampoo. Spray on, according to directions, and rub with a clean towel. For the best results, rub against the grain of the hair.
Apply white vinegar with a clean towel and rub the stain out. This works great on yellow stains in manes and tails!
Steam clean. Heat up some water and apply a steaming towel to the stain. Rub and re-apply until the stain is gone. For best results, remove as much of the dirt as you can with a good curry first.