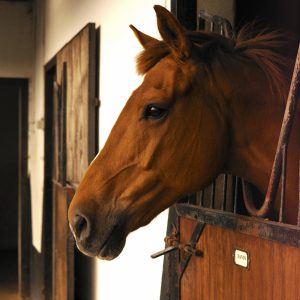 Get Your Barn Ready for Winter With Equine Guelph's New Barn Fire Prevention Tool
Article re-posted with kind permission by Equine Guelph: http://equineguelph.ca/index.php
Guelph, ON, Sept. 27, 2016 – Equine Guelph has launched the new Barn Fire Prevention online tool as a resource for horse owners.  Responding to the high incidence of barn fires in Ontario last winter, Equine Guelph has developed a tool that is easy to use and provides horse owners with interactive assessments for their individual facilities.
"If you have a farm, you have combustibles that need to be stored properly, electrical wiring that requires proper installation and maintenance and a host of appliances that may or may not be safe for use," says Gayle Ecker, director of Equine Guelph.  "The key to reducing the risk of fire is education focusing on prevention.   We are pleased to partner with Heartland Farm Mutual to offer a healthcare tool which creates two handy checklists for fire safety both inside and outside the barn."
Developed in collaboration with fire protection professionals; the tool asks 20 important questions that will help maintain a safe facility as well as provide insight for anyone looking to build or renovate their barn.  A key recommendation is to bring a local fire prevention officer or insurance loss prevention specialist to your property for a walk through.  They will look for risks and provide suggestions for a prevention plan.  For example, what a barn owner sees as a neatly stacked supply of hay in the barn, the fire marshal will instantly recognize as a fuel source that is best stored in a separate building.  In addition to finding sources of combustion many of us would not even have considered, they will also look for accessibility and available water sources.
Another professional to consult is a qualified electrician experienced in agricultural applications.  They will ensure proper installation of wires in non-corrosive conduit and make sure electrical outlets are GFCI protected and circuits have arc fault breakers.  Properly installed permanent wiring is an important safety consideration for every farm.  Too often, fires are started through improper use of extension cords, power bars and household appliances (especially space heaters and fans).
"Equine Guelph's Barn Fire Prevention Tool is a practical way to promote education and awareness of farm safety," says Jim Zyta, Vice President Loss Prevention/ Risk Assessment Specialist at Heartland Mutual.  "In the farm insurance industry, we have seen first-hand the many causes of barn fires and their devastating effects. Losses from such events are not only physical and financial, but can be very emotional for the horse owner. In many cases, the tragedy is realizing that the fire could have easily been prevented. We encourage all farm owners to use this simple checklist to identify the potential hazards in their own barn and help keep it a safe environment."
Please, take 5 minutes to answer the questions on each activity and receive a personalized list of recommended improvements for your facility. Link to Equine Guelph's Fire Prevention Tool: http://www.equineguelph.ca/Tools/fireprevention.php