Because You Know I'm All About Those Bays
Hey everyone. Wow, where has the time gone? I felt like just last week I was writing about getting to Florida, and now it's almost time to pack up and leave!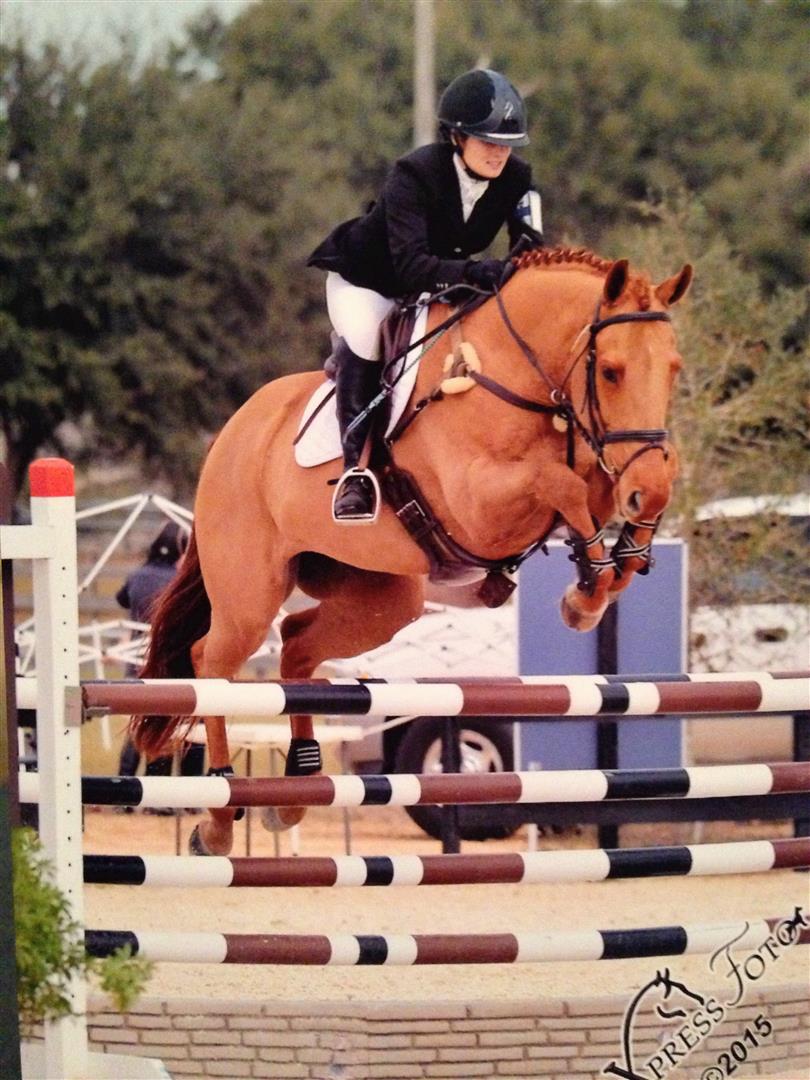 A lot has happened since I last updated with you all, so I'll try to sum it up the best I can. The first show of the year was a success for Hoosier; he was training up for the second show really well. He felt the best that he has felt in a long time. But as we all know, luck isn't always on my boy's side and he came up extremely lame three days before his second show. What we think happened is, he got kicked while he was out at night which caused a bad hematoma. The vets were afraid that he may have fractured his femur. The hematoma was so big it took four weeks to go down enough for a bone scan to see if the femur was fractured. With some good thoughts and prayers his way, the bone scan came back clean, and he is now back in light work.
While the red head has been out of action it has been all about the bays. They have had a fun-filled (at least I think it was fun; they may think it was a lot of work) learning experience down south with me. Abby Pearson's horse Bang moved up to training level and now has a couple under his belt with me, putting in nice low dressage scores, nice steady stadium rounds, and bold fun cross-country rounds. Sydney Blackburn's horse Oliver moved up to training at the last show with me, putting in a consistent, nice dressage test, really nice stadium round, and great cross-country phase with green moments, but really well done. Madeleine Richard's horse Whitfield also had a great outing with me at the last Rocking Horse.
Now I know who everyone really wants to know about is baby Zekers! Zeke is doing well this year. I feel like he is getting stronger and stronger, but he is as enthusiastic about life as ever. He's definitely that one horse that makes me smile and keeps me entertained. I'm even thinking about moving him up at the next show; hopefully he'll wear his big boy pants!
I also had a great visit from my wonderful sponsor Karen at KPP. She got to see all the boys in action at Rocking Horse. Not only is she a wonderful sponsor, but she is also a great groom. I've also heard rumors she is a awesome braider!
That's all the updates I have on the boys for now. I'm only here a few more weeks but I'm excited to get home and get started on the new guy, "Biggin."
Until next time, safe rides!
Megan
Rocking Horse III – Zeke, Bang, Oliver, and Whitfield