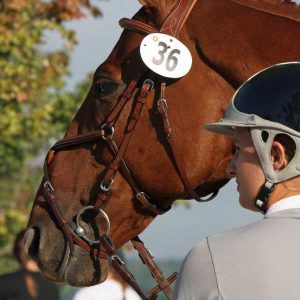 Waiting Game
Hey everyone. Hope you're enjoying the nice weather while it lasts and before it gets blistering hot and dry. I thought I would just give you a quick update on Hoosier and his progress. When I took Hoosier in for his tie-back surgery last week I have to say I was quite excited to FINALLY have it done. For precautionary measures we scoped him to make sure his lung infection from last fall had not come back and make sure everything looked good before they put him under. And with my luck, guess what? His lung infection had come back and he even had a low-grade case of pneumonia. Part of me wanted to cry and part of me stood there in disbelief praying that this was just a bad dream. Unfortunately, it wasn't a bad dream.
This time they went ahead and radiographed his lungs and the radiograph showed his white blood cells were fighting his inflamed lungs all over. A normal radiograph of a horse's lungs should be pretty clear and transparent, but Hoosier's was pretty much just a white screen. The strange part about all of this is his personality, like last time, was normal, his temperature was and has been normal, and last but not least his blood work came back perfect with his white blood cell count normal. At least the vets were also confused by this.
The concern at this point for Hoosier isn't the fact that he has another lung infection; the concern is why does his immune system not seem strong enough to fight off the infection? The bacteria and infection in his lungs are not abnormal—it's mainly strep—but the infection has attacked his lungs so bad that Dr. Woodie said he should barely be able to stand.
So what now? I'm not really sure. We first need to find the cause for why his immune system isn't functionally normally. Right now they are thinking maybe it could be an allergen that causes his system to always feel like it's being attacked. He spent over a week at the clinic with IVs and getting nebulizer treatments twice a day. He is now at home with three different types of oral treatments that he will be on for the next two weeks. One of the treatments is a steroid, so we can't do a skin allergy test for another month until that is completely out of his system. So for now I sit and wait. I'm terrible at sitting and waiting.
I want to thank KPP for their continued support. We know Contribute was helping his skin allergies. Hopefully between KPP and the vets we can get Hoosier on a program that can get him back on track.
Until next time, safe rides!
Megan