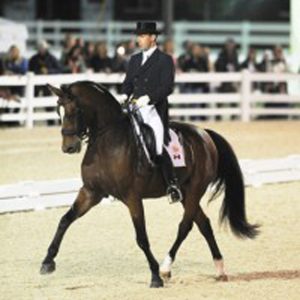 The Chronicle of the Horse Checks in With Sponsored Rider Jaimey Irwin
Kentucky Performance Products and Brooks Feed sponsored Canadian rider Jaimey Irwin and his wonderful dressage horse, Lindor's Finest will represent North America at the upcoming Reem Acra FEI World Cup Dressage Final, April 25-28 in Gothenburg, Sweden.
The Chronicle of the Horse checked in with Jaimey to see how his preparations are coming along. We sure are proud of this pair!