Meet KPP's New Blogger Caden Talip
Meet KPP's newest blogger, eight-year-old Caden Talip. Caden is a third grader in Lawrenceburg, Kentucky, and loves to rodeo. He competes in goat tying, dummy roping, and chute dogging. Caden started riding at an early age and still has his first pony, Krispy Crème.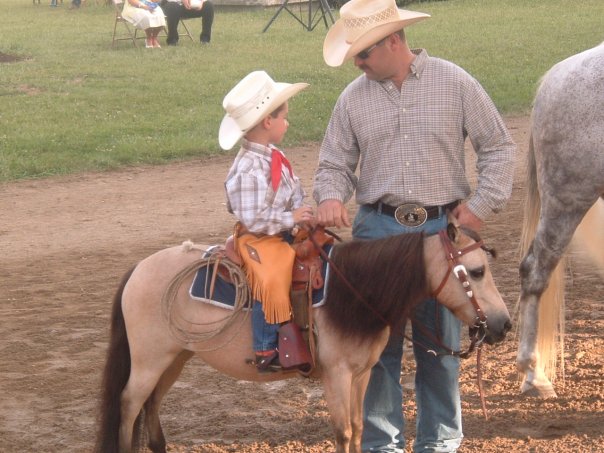 Caden's current pony is a 10-year-old sorrel gelding named Yogi. Caden rides Yogi in rodeos, horse show costume classes, and parades. Yogi and Caden practice goat tying, pole bending, and barrel racing several times a week. Caden also uses a big gray horse named Hollywood to practice roping. Hollywood belongs to a friend of Caden's dad and is very nice calf horse. Caden uses both Yogi and Hollywood to practice the calf sled and hot heels.
This will be Caden's second season of competing in the Kentucky Junior Rodeo Association (KJRA). Along with KJRA he competes in the Southern Indiana Junior Rodeo Association (Salem, Indiana) and Youth Rodeo Challenge Series (Lancaster, Ohio). At the 2012 Ohio Quarter Horse Congress, Caden finished 7th out of 37 in the Cinch Dummy Roping Contest. On November 4, 2012, Caden also finished 2nd in goat tying with his personal best time so far.
KPP is excited to sponsor Caden and the Kentucky Junior Rodeo Association during the 2012-2013 season.
Caden will be keeping everyone up to date on his accomplishments and contributing blog posts to the Kentucky Performance Products website.