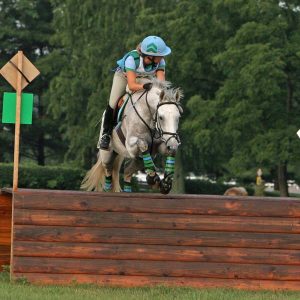 Does Your Horse Have a Song?
Hey, I hope everybody is doing well and I also hope everyone had a great weekend. Mine was fantastic. I was able to give the ponies the weekend off and spend time with family and friends at the lake.
I thought this week would be a great time to get some reader participation and I'm hopeful that I get some interesting feedback from you all.
One of the things that I love most about my horses is that they all have strikingly different personalities. For example, the love of my life is a handsome gray Thoroughbred named I've Got the Rhythm. He could best be described as the preppy, all-American, over-achieving stud—no pun intended. He knew he was the boss of the field and had no problem letting everyone who came into his vicinity know it also. Wherever Rhythm went, he thought he owned the place.
Hoosier Daddy could best be described as the extremely buff jock who, while excelling on the playing field, also kept up a 4.0 in the classroom.
You may be asking yourself, What does Megan's description of her horses' personalities have to do with reader participation? The answer is simple (and maybe a little strange), but I have a feeling that I'm not alone in my strangeness. What I do is pick out songs for my horses that happen to describe their particular characteristics. Rhythm's songs are "Run Me in the Dirt," by Joseph Flythe and "Shake up the World" by Stevie Butler.
Hoosier's song is "The Fighter," by Gym Class Heroes. Hoosier has had several issues he's had to overcome the last few months, but no matter the issues he always tries his hardest and comes back fighting. I finally found a song that fits him!
I'm eager to find out if other people out there do the same as me, and if you all haven't done this before I would love to hear what song you would choose as a soundtrack for your horse.
Until next week, safe rides.
Megan