Who is Team Have At It?
Hi everyone. I am really excited to be given this new opportunity to write a blog for KPP. I bet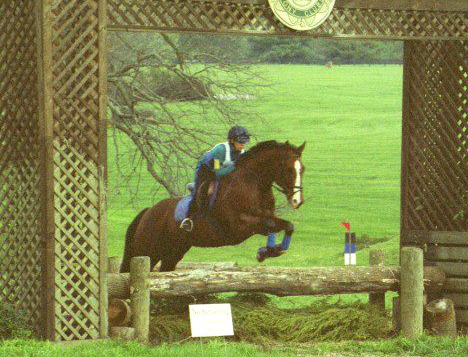 you are wondering who I am? I have been around horses since I was born, starting out riding western and then, at 12 I found my passion, eventing.
My first event horse was my stepfather's old quarter horse that let us blow his mind by teaching him how to jump over barrels versus go around them. My next horse was Buddy, who took me to my first training level event with tons of confidence.
Then came the LOVE OF MY LIFE, Rhythm, my first off-the-track thoroughbred. Rhythm took me through the levels to my first training three-day and preliminary. This was after breaking his hock in three places and we were told he probably would not live and it would be a miracle if he could at least be a pasture ornament.
Ten months later he was back out on the cross-country course and a year and a half after that he was taking me to my first prelim event. Rhythm and I had a unique relationship, which I hope to share more about later.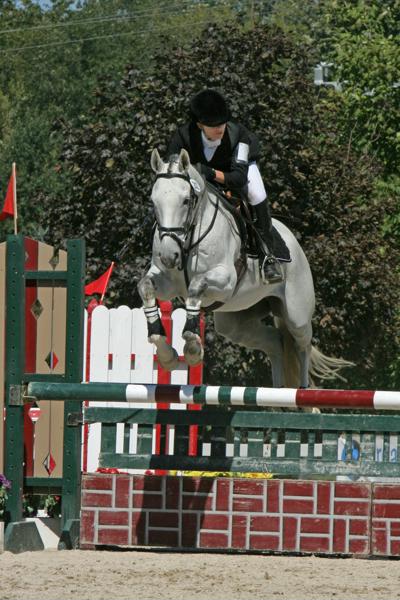 Next came my most talented horse, Hoosier Daddy. I can say I have been truly blessed to be given this horse; he has a heart of gold. Hoosier has successfully taken me through intermediate and I am excited to see where our future leads us from here. Trust me, there is a lot more to come on Hoosier Daddy.
If there is anything I have learned about this sport, it is that it is important to have a support team. We have named my support team "Team Have At It." My parents have been huge supporters from the beginning, from helping me financially to telling me they're proud of me. Next are my two sisters Sarah and Becky (AKA Aunt Becky). Aunt Becky has hardly missed a horse show and this includes taking off work to travel with me. She is a phenomenal photographer and takes all of my pictures at horse shows and home so I can learn more by seeing myself.
Sarah has made her job as the person that keeps everyone in line. This even means if she sees me stressed she tells everyone to shut up and move on somewhere else. Last and not least is my biggest supporter, who puts up with my crap and is OK being second fiddle to my four-legged animals, my boyfriend, Ryan. There are so many more supporters who have helped me get to where I am today and I am forever grateful to them as well.
Hoosier and I would like to thank KPP for this great opportunity and all of their amazing supplements that help keep Hoosier going and feeling good, whether it's Contribute for his allergies, Ker-A-Form for his feet, or Summer Games Electrolyte for these hot summer days.
Until next week,
Megan