Feeding Horses – Energy Sources Matter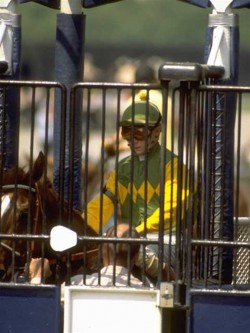 Dietary energy dictates body condition in healthy horses. Too little energy and the horse loses weight; too much energy and the horse gains weight. Typical diets of pasture, hay, and concentrate often do not supply sufficient dietary energy to horses that have increased calorie needs. Such horses include hardworking performance horses, lactating mares, and aged horses.
The fat in rice bran contains more calories per mouthful than pasture, hay, or concentrates. Horses consume more dietary energy when fat-rich heat-stabilized rice bran is included in the diet without a proportionate increase in food intake.
Horsemen are also turning to heat-stabilized rice bran because of its minimal starch content. Diets containing conventional concentrates are typically rich in starch, which causes problems in some horses. In particular, high-starch diets are believed to cause growth problems in young horses and muscle problems in performance horses. Horses with laminitis, Cushing's disease, and insulin resistance are often prescribed low-starch diets. By replacing a portion of the grain allotment with heat-stabilized rice bran, horsemen limit starch intake and avoid these risks.
Overview of the benefits of heat-stabilized rice bran as a feed ingredient for horses:
Adds calories to the diet without increasing the volume of feed consumed
Reduces size of grain meals in colic-prone horses and finicky eaters
Benefits horses with low-starch requirements by providing energy from fat
Decreases lactic acid accumulation and boosts stamina
Lowers heart rate during exercise
Keeps horses calm and focused on work
Article written by KPP staff.
Copyright (C) 2012 Kentucky Performance Products, LLC.   All rights reserved.
---
Article sponsored by Equi-Jewel, a high-fat, heat-stabilized rice bran; excellent source of safe calories that support proper muscle function, and by EndurExtra, a concentrated source of calories from fat with additional antioxidants and digestive aids.
When health issues arise, always seek the advice of a licensed veterinarian who can help you choose the correct course of action for your horse. Supplements are intended to maintain healthy systems and support recovery and healing. They are not intended to treat or cure illness or injury.
---
About Kentucky Performance Products, LLC:
Since 1998, Kentucky Performance Products has simplified a horse owner's search for research-proven nutritional horse supplements that meet the challenges facing modern horses. KPP horse supplements target specific nutritional needs and are formulated to complement today's feeds, thus safeguarding against over-supplementation. Each product is scientifically formulated and made with high-quality ingredients at certified manufacturing facilities. Kentucky Performance Products is proud to offer a quality assurance promise backed by a money-back guarantee. Kentucky Performance Products brings you horse supplements you can count on because the horse that matters to you, matters to us.
Category : Fat & Fiber | Tips and Topics