Trail Riding Rocks Contest Winners' Submissions
1st Place – Ute Shepherd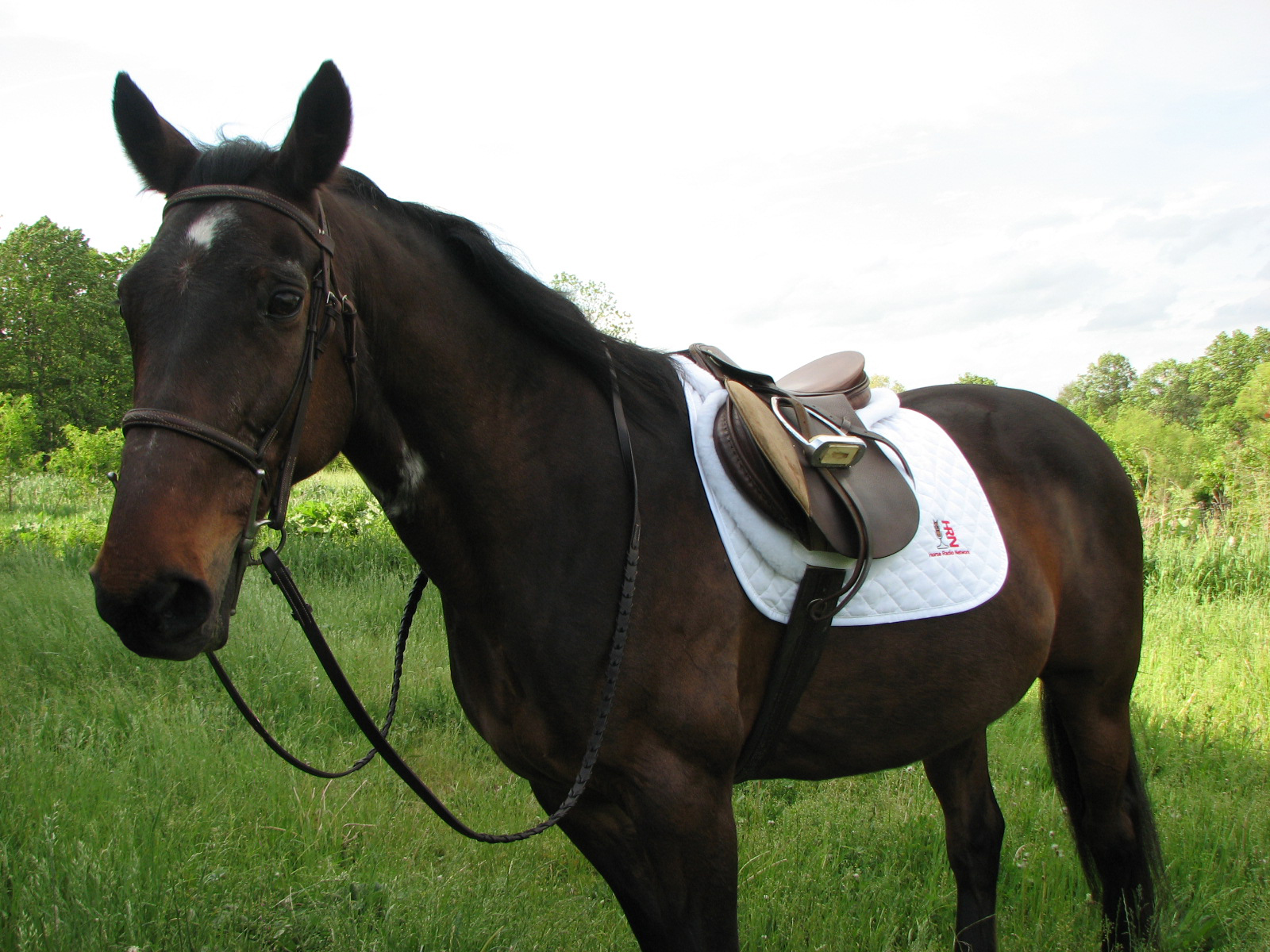 This is my retired Standardbred Radical Storm. He came to me straight from the track and has been a wonderful companion not only on the trail, but in may other aspects. Stormy and I have been on many trail rides and he has always been steady and reliable. A true champion on the ground and under saddle. Stormy and I also were invited to participate in a clinic at the Equine Affair to show others what wonderful trail and pleasure mounts a retired Standardbred racehorse can be. We had many people come up to us and compliment us on our performance. He and I have learned much from each other and I am very proud to have him in my life. The picture is of him ready to hit the trails. Always eager and ready.
2nd Place – Jessica Dean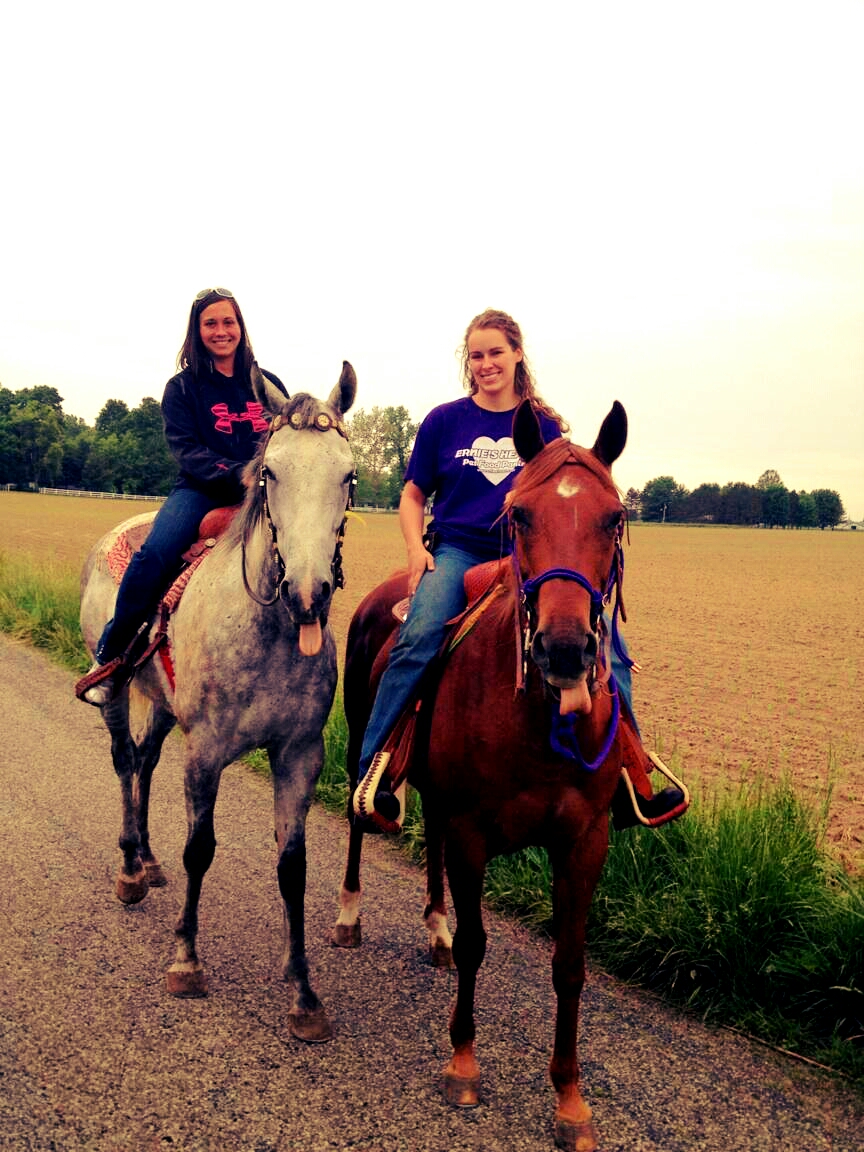 Legacy (grey) is an OTTB who enjoys nothing more than spending his retirement hitting the trails with his Quarter Horse friend, Justy. He lived the fast life on the track and now at only the age of 6 he often falls far behind his 20 year old friend on the trails, taking it all in, enjoying life after the finish line. You won't find a bigger gentle giant than this amazing man of mine
3rd Place – Amanda Spoules
Tommy is my 16 year old OTTB that was recently retired from eventing. He was never in the top ribbons, but his favorite of the three disciplines was cross country which is why he makes such an awesome trail horse! His eyes light up when he gets out of a trailer at a park because he knows he gets to go on a fun trail ride. He's a brave, smart and fun trail horse!
Category : In the Spotlight | News Flash