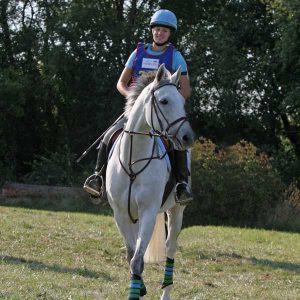 Fall Season
Hey everyone! I have to say, fall might be my favorite season between the beautiful changing of leaves and the mild weather. But then I step back and think about it, and I'm sad because I realize fall also means the end of another show season, shorter days, the clipping of fuzzy ponies, and last but not least…winter is for sure coming.
This time of year I usually pull Hoosier's shoes for a month or two to let his feet grow and put him outside to let him be a horse before the start of another season.  On the other hand, this time of year is the perfect time to crack down on the young ones to get good quality training in, while my focus and attention can be totally on them.
So what will I do this fall/winter as part of their training? First, I work them in the ring and get the fundamentals down. This consists of them flexing, moving off my leg, tons of ground pole work, nice smooth transitions, and lots of long and low stretching work. Then I'll mix it up and take them on trail rides as much as I can. I believe trail riding is one of best things you can do for a horse. It gets them out seeing the world, exposes them to water, and teaches them that the only way through is forward. After I do these two important things I will start adding other things in, like small jumps and grids, and taking them to local shows to get exposed to all the activity that goes on.
With one of my young horses, "HaveAtIt Playboy" (aka Zeke), I have done all of these things with him over the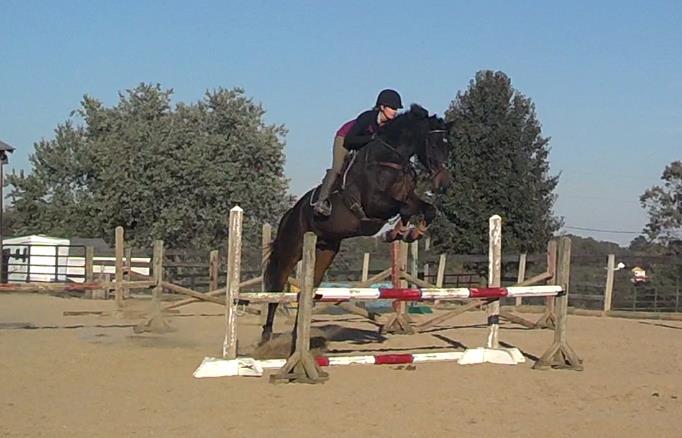 past few months and we will see if it pays off next week at his first competition. All I expect of him at his first event is to stay in the dressage arena and give him confidence in the jumping phases. I know those are low expectations, but it's better than setting high ones to possibly set yourself up for disappointment, right? Also, how can you set high expectations on a horse that's never done it before? I try to keep it fair. Next week I'll update you on Zeke's lead up to the show and tell you about his "unique" personality. Let's just say he didn't transform into his cool self overnight. It took some hard work and time in the saddle.
Today I'm excited to head to the Kentucky Horse Park to see my first boy, Rhythm. He is competing this weekend with his new person. I can't wait to give him a hug and some apples.  Unfortunately my excitement is overshadowed, as I just left the vet clinic where Hoosier has to spend the weekend on a nebulizer and IV antibiotics.  He has a strep infection that we are having a hard time clearing up and need to tackle aggressively before we can evaluate him for tie back surgery.  I'm pretty sure the vet thinks I'm crazy because I wanted to make sure I could come visit my boy every day.  Hoosier takes such good care of me and it is very hard to leave him there alone.       
Until next time, safe rides!
Megan