Love Story – The Redhead
The horse that matters to you matters to the people at Kentucky Performance Products, because we feel the same way about our own horses.
This collection of love stories is not based on any one person's experiences; they are our stories and your stories. They are the stories we share because we are fortunate enough to have our lives and hearts filled with horses.
When she first met the opinionated redhead, even a simple canter transition was a battle. But she could see the perfect hunter round in the mare's pretty canter and scopey jump. Back to basics they went, spending hours on flat work and cross rails. She slowly helped the little chestnut mare gain confidence. And one day it all clicked: down the outside line, around to the diagonal, catching each lead and hitting all her spots. There was no stopping her redhead now.
---
This love story is brought to you by: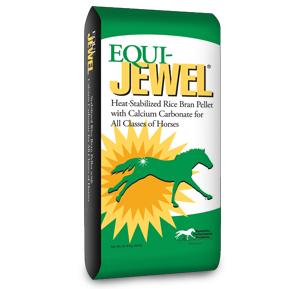 Equi-Jewel® rice bran
Providing easily digestible energy, high in calories but low in starch and sugar.
Category : Love Stories | Tips and Topics