Love Story – The Making of a Champion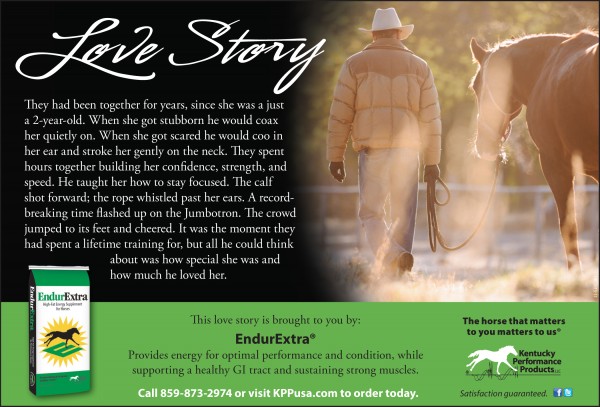 The horse that matters to you matters to the people at Kentucky Performance Products, because we feel the same way about our own horses.
This collection of love stories is not based on any one person's experiences; they are our stories and your stories. They are the stories we share because we are fortunate enough to have our lives and hearts filled with horses.
They had been together for years, since she was a just a 2-year-old. When she got stubborn he would coax her quietly on. When she got scared he would coo in her ear and stroke her gently on the neck. They spent hours together building her confidence, strength, and speed. He taught her how to stay focused. The calf shot forward; the rope whistled past her ears. A record breaking time flashed up on the Jumbotron. The crowd jumped to its feet and cheered. It was the moment they had spent a lifetime training for, but all he could think about was how special she was and how much he loved her.
---
This love story is brought to you by:
Provides energy for optimal performance and condition, while supporting a healthy GI tract and sustaining strong muscles.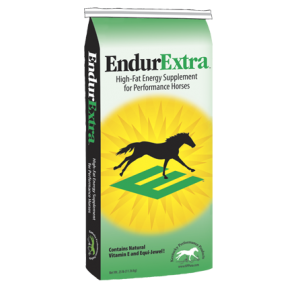 Category : Love Stories | Tips and Topics