Maryline Rivet couldn't be happier with the amazing transformation in her 13 year old Appendix gelding.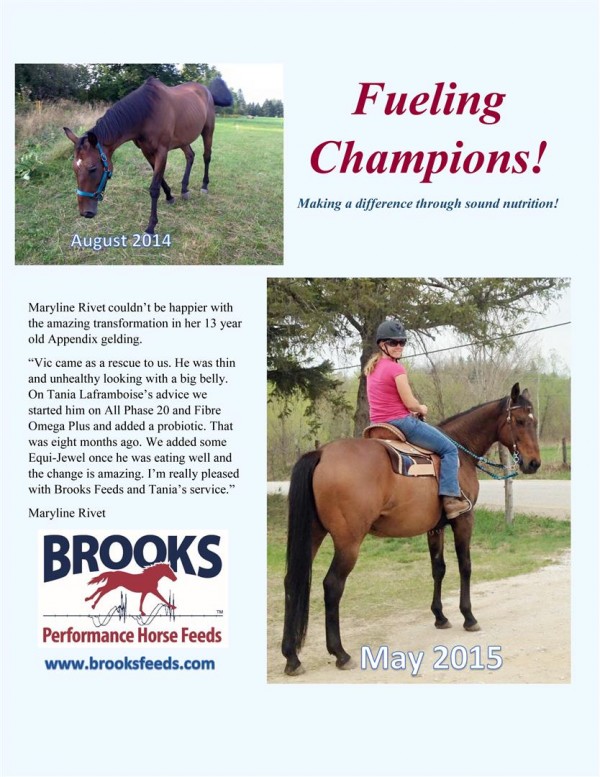 "Vic came as a rescue to us. He was thin and unhealthy looking with a big belly. On Tania Laframboise's advice we started him on All Phase 20 and Fibre Omega Plus and added a probiotic. That was eight months ago. We added some Equi-Jewel once he was eating well and the change is amazing. I'm really pleased with Brooks Feeds and Tania's service."
Brooks Performance Horse Feeds is Kentucky Performance Products' Canadian Distributor.
Category : Customer Reviews | In the Spotlight